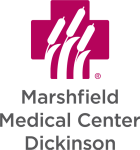 Marshfield Medical Center-Dickinson
The Marshfield Medical Center-Dickinson seeks full-time and part-time Cooks to join their Dietary Team in Iron Mountain, Michigan. If you are able to prepare and serve food, collaborate with team members, and are in good mental and physical condition to stand and walk during work periods, this may be a perfect fit for you.
WHAT YOU WILL DO.
Prepare food for patient meals, cafeteria and special functions.
Follow safety and proper handling of food instructions, recipes, and schedules accurately.
Maintain sanitary conditions at all times in food prep areas.
Carry out instructions and assist supervisors as requested.
Participate in in-service programs, as required.
Supervise others, as needed.
WHAT WE OFFER.
$14.28 – $18.51 per hour starting pay based on experience.
Health, dental and vision insurance; prescription drug coverage.
Short & long-term disability, and life insurance.
Flex spending account for uncovered medical and/or daycare expenses.
401(k)/Roth 401(k) retirement plan with employer contribution (3% of annual wage first year; second year—Marshfield will match your contribution up to 4%).
Paid time off (sick, vacation).
If you work 30+ hours per week (or 60+ hours in a two week pay period), then you qualify for full-time benefits. Part-time positions earn benefits if working 16+ hours per week (or 32+ hours in a two week pay period).
WORK SCHEDULE. Shifts are as assigned, however, we make every effort to accommodate preferences in scheduling. This position participates in a rotating weekend schedule.
WHAT WE ARE LOOKING FOR.
Minimum of 1-year previous experience working in hospital food service, a restaurant, or in quantity food preparation preferred.
Exceptional customer service skills with a professional demeanor that ensures trust and competence amongst peers and patients.
Ability to manage and prioritize tasks.
Ability to maintain a high level of personal hygiene and cleanliness.
Ability to physically and mentally carry out the functions of this position which includes working in a kitchen environment with exposure to hot and cold temperatures and standing for extended periods of time.
Ability to successfully pass a pre-hire drug screening and background check.
SOUND LIKE YOU? Take the next step and apply online at dchs.hirescore.com