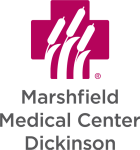 Marshfield Medical Center-Dickinson
The Marshfield Medical Center-Dickinson seeks full-time and part-time Dietary Clerks to join their team in Iron Mountain, Michigan. If you are task minded and able to accurately assemble patient trays, deliver meals, receive/record dietary orders using a computerized system, assist patients with menu selection, clean and sanitize soiled dishes, restock, and service the cafeteria including operating a cash register, this may be a perfect fit for you.
WHAT YOU WILL DO.
Assist patients with meal selection using a dietary management computer system and in coordination with diets as assigned by Dietician; communicate discrepancies and issues to Dietician as needed.
Assemble and deliver patient and guest trays according to menu selection; pick-up tray when patient is finished.
Deliver food and beverage orders to other departments; assist in preparation for and delivery of special function orders.
Serve meals and maintain proper supplies in the cafeteria; run cash register, receive, and count money accurately.
Operate dishwasher; wash dishes (pots, pans and carts) using proper cleaning and sanitation procedures.
Assist cook by cleaning vegetables, preparing salads and desserts, and performing various other food prep tasks as needed.
Follow safety and proper handling of food instructions and schedules accurately.
Maintain sanitary conditions at all times in food prep areas.
WHAT WE OFFER.
$14.28 – $17.85 per hour starting pay based on experience.
Health, dental and vision insurance.
Prescription drug coverage.
Flex spending account for uncovered medical and/or daycare expenses.
401(k)/Roth 401(k) retirement plan with employer contribution (3% of annual wage first year; second year—DCHS will match your contribution up to 4%).
Paid time off (sick, vacation).
If you work 30+ hours per week (or 60+ hours in a two week pay period), then you qualify for full-time benefits. Part-time positions earn benefits if working 16+ hours per week (or 32+ hours in a two week pay period).
WORK SCHEDULE. Shifts are as assigned and may vary depending on need, however, we make every effort to accommodate preferences in scheduling. This position participates in the weekend rotation schedule.
WHAT WE ARE LOOKING FOR.
High school diploma or equivalent required.
Previous experience working in hospital food service, a restaurant, or in quantity food preparation preferred.
Exceptional verbal and written communication skills with a professional demeanor that ensures trust and competence amongst peers and patients.
Ability to manage and prioritize tasks.
Maintain a high level of personal hygiene and cleanliness.
Ability to physically and mentally carry out the functions of this position which includes working in a kitchen environment with exposure to hot and cold temperatures, standing for extended periods of time, and lifting/lowering up to 15 pounds on a frequent basis.
Ability to successfully pass a pre-hire drug screening and background check.
SOUND LIKE YOU? Take the next step and apply online at dchs.hirescore.com