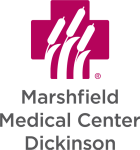 Marshfield Medical Center-Dickinson
The Marshfield Medical Center-Dickinson seeks an Emergency Department Manager to join their team of healthcare professionals in Iron Mountain, Michigan.
The ideal person for this position is a dedicated healthcare leader that blends clinical nursing, operations and administrative expertise. The Manager is responsible for the overall management and coordination of clinical systems, processes, and personnel in accordance with hospital and regulatory standards. This is achieved by working collaboratively with all team members. This position supervises and directs nursing care and related activities of the Emergency Department, Medical Control/EMS, Trauma Program, and disaster preparedness.
This position reports to the Chief Nursing Officer and supervises RN Charge Nurse/Coordinator, RN Staff Nurses, LPNs, Paramedics, and various support staff.
WHAT YOU WILL DO.
CLINICAL MANAGEMENT. Works cooperatively within own departments and with other services to plan, organize, implement, and evaluate nursing systems/processes. Ensures standards of care and practice are maintained and makes recommendations for improvements.
PERSONNEL MANAGEMENT. Responsible for recruiting, hiring, staff scheduling, staff meetings, ongoing communication, time card monitoring, labor agreement, personnel policy utilization, conflict resolution and employee evaluations.
BUDGET PLANNING/MONITORING. Assists in planning, development and ongoing evaluation of annual budget (FTE, capital, operation). Makes recommendations on financial matters (wage/salary adjustments, staffing, productivity, resource allocation).
POLICY AND PROCEDURES. Regularly reviews/modifies department specific policies; enforces and monitors adherence to hospital policies and nursing standards by observation, audits and quality management data.
CLINICAL CARE. Identifies health care needs of patient population by systematically assessing patient's strengths, resources and deficits. Maintains ongoing communication with patient/health providers/supervisors to evaluate and update clinical care systems.
Assess educational needs of staff through performance evaluations, observation and surveys. Contribute to development of in-service programs. Responsible for competency plan development and orientation modules.
PROGRAM PLANNING. Participates in development of new programs for area responsibility with consideration of the impact of new programs on other services. Actively participates on hospital committees and special projects.
WHAT WE OFFER.
$83,678 – $126,484 annually based on experience.
Health, dental, vision and life insurance; prescription drug coverage; short/long-term disability.
Flex spending account for uncovered medical and/or daycare expenses.
401(k)/Roth 401(k) retirement plan with employer contribution (3% of annual wage first year; second year—Marshfield will match your contribution up to 4%).
Paid time off (sick, vacation).
Position generally works Monday-Friday 7am-3pm, 8am-4pm, or as assigned.
WHAT WE ARE LOOKING FOR.
Licensed Registered Nurse in the State of Michigan.
Bachelor's degree in Nursing or directly related field preferred.
Basic Cardiac Life Support (BCLS) certification, or ability to obtain within 30 days if hired.
Certifications in ACLS, PALS and/or CEN preferred.
Minimum of 3 years progressive clinical nursing experience in emergency department preferred.
Knowledge of third-party reimbursement, charges and billing helpful.
Professionalism that ensures trust, competence, compassion and fairness amongst team members, patients, and caregivers.
Possess strong leadership and supervisory skills with a proven track record of success in managing/coordinating daily operations and nursing care of an emergency department or clinic, budget planning/management, and tracking performance, quality and process improvement.
Knowledge of new trends/techniques in nursing with ability to apply this knowledge to management activities.
Ability to successfully pass a pre-hire drug screening and background check.
SOUND LIKE YOU? Take the next step and apply online at dchs.hirescore.com