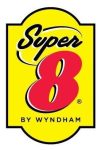 Super 8 by Wyndham
The Magnuson Hotel Copper Crown of Hancock and the Super 8 by Wyndham of Houghton seeks full-time and part-time Front Desk Associates to join their hotel teams in our choice of Hancock, Michigan or Houghton, Michigan.
Front Desk Associates are key to delivering outstanding guest experiences, especially during the check-in and check-out process.
WHAT YOU WILL DO.
Provide guests information on hotel/motel services and amenities as well as local information and attractions (directions, places to eat, entertainment, etc.).
Sell rooms to walk-in customers.
Enter, change, post and process reservations/charges to guest accounts using a computerized system.
Respond in a prompt and friendly manner to guest inquires on making a reservation, account charges, complaints, inquiries, etc.
Inform housekeeping of room statuses and availability.
Clean and tidy up front desk area.
Balance cash drawer.
Work collaboratively with team members
COMPENSATION. Starting wage of $14.50 – $16.00 per hour based on your experience.
SCHEDULE. Full-time and part-time positions available with shifts of 7am-3pm, 3pm-11pm, and 11pm-7am available. Flexibility required to cover nights, weekends and/or holidays as needed.
QUALIFICATIONS.
Must be 16 years of age or older.
Preference given to candidates with prior hotel/motel front desk experience.
Someone committed to delivering exceptional customer service at all times.
No fear of computers as you will work with a computerized hotel guest reservation system and the internet to maintain accounts and search for work-related information.
Flexibility in your schedule (days, nights, weekends, holidays) customary with the service industry.
Someone motivated to use safe work practices and is resourceful in solving problems.
Position requires an ability to lift, push and pull up to 30 pounds, stand for long periods of time, and work with cleaning chemicals as needed.
SOUND LIKE YOU? Take the next step and apply online at spinner.hirescore.com
Super 8 by Wyndham of Houghton, Michigan features 85 rooms with lakefront access, and walking distance to Isle Royale National Park, Michigan Technological University, and the Portage Lake Lift Bridge. Learn more about the Super 8 at Super8
The Magnuson Hotel Copper Crown of Hancock, Michigan features 46 rooms and is located near Michigan Technological University, Portage Lake, Finlandia University, and the Houghton County Fairgrounds. Fans of skiing and snowboarding find this an ideal stay as Mont Ripley Skill Hill is a 4-minute drive away. Learn more about the Magnuson Copper Crown at magnusonhotelcoppercrown