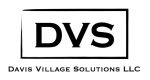 Davis Village Solutions
Davis Village Solutions, a product development and manufacturing company, seeks full-time and part-time General Laborers to join their team in Baraga, Michigan. The ideal person for this position is someone flexible to work in a variety of roles from ordering and tracking inventory to organizing the warehouse to assisting with trailer assembly.
This is an excellent opportunity to hone your skills in manufacturing, become familiar with our company, and transition into higher levels of responsibility and pay. Previous manufacturing or industrial experience preferred, but not required. We will train someone motivated to learn.
WHAT WE OFFER.
$17.00 per hour starting pay.
SCHEDULE. Monday – Friday position working 7:00am – 3:30pm. Schedule flexibility available for part-time positions. No weekends.
WHAT WE ARE LOOKING FOR.
18 years of age or older.
Willingness to be trained and assist other production areas.
Physical ability to stand for long periods of time and be able to lift up to 50 pounds.
Must be mechanically inclined with exceptional attention to detail.
Ability to clean and sort parts, organize, and clean the production floor.
Ability to assemble packaging for outbound shipments (crates, pallets, boxes).
Practice safe work practices by lifting properly, wearing protective equipment/clothing (safety glasses, footwear, respirators, hardhats, hearing protection, etc. as needed) and maintain a safe work environment always.
You are energetic, reliable, and work well individually and as a team member.
You work well under time constraints and can ensure deadlines are met.
SOUND LIKE YOU? Take the next step and apply online at dvs.hirescore.com
Established in 2015, Davis Village Solutions manufactures the Rider Rover and Advanced Nimble Trailer System (ANTS) systems—-serious haul trailers for serious contractors. DVS trailer systems were developed to provide efficiency and flexibility for hauling a variety of materials which in turn, provide increased productivity and performance. Learn more about Davis Village Solutions manufactured trailers and other patented products at davisvillagesolutions.com.
DVS is located at 457 N. Superior Avenue, Baraga, Michigan 49908.