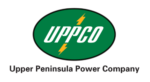 Upper Peninsula Power Company (UPPCO)
UPPCO seeks self-motivated individuals to join their team in Ishpeming, Michigan as Seasonal GIS (Geographic Information Systems) Support Staff. In this position, the successful candidate will work closely with field personnel and the engineering department in keeping GIS databases up-to-date and functioning.
COMPENSATION. $15.00 per hour.
SCHEDULE. This seasonal position begins on or about May 1, 2023 or sooner, generally works Monday-Friday from 7:30am–4:00pm, and runs for a period of 90-180 days.
WHAT WE ARE LOOKING FOR.
High school diploma or equivalent required; preference given to those enrolled/graduate of a college Engineering Technology program (GIS, CAD, Electrical, Civil) or another directly related field of study.
Must have a valid driver's license.
Must be 18 years of age or older.
GIS-mapping experience by either education, training and/or work experience preferred.
Proficiency with computers, database management, Microsoft Excel, Microsoft Word required; GIS database (ArcGIS/ArcMAP software) and programming knowledge helpful.
Ability to read construction and electrical drawings.
Physical ability to lift and carry objects weighing up to 30 pounds and wear personal protective equipment as needed.
Excellent time management, organization and communication skills.
A positive, motivated attitude that works well with little direct supervision.
Willing and able to work inside and outside and in various weather conditions (humid, damp, rainy, snowy, hot, cold, windy, etc.).
Must reside within 30 minutes travel time (under normal conditions) from assigned work location.
SOUND LIKE YOU? Take the next step and apply online at uppco.hirescore.com