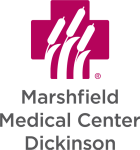 Marshfield Medical Center-Dickinson
The Marshfield Medical Center-Dickinson seeks a full-time Home Medical Equipment Specialist to join their team in Iron Mountain, Michigan. This position requires someone compassionate and able to set-up, deliver and follow-up on home medical equipment for patients under care.
WHAT YOU WILL DO.
Plan, prepare, maintain, deliver, retrieve, set-up and demonstrate use of home medical equipment while visiting patients in their homes.
Maintain/clean equipment upon return from use.
Travel to patient locations on a frequent basis.
Maintain effective, caring and professional communication with patients, staff and care teams.
Document and maintain patient data; run reports and maintain logs.
Utilize and maintain hospital supplies/equipment in a cost effective and safe manner.
Stay current with industry standards by maintaining continuing education.
WHAT WE OFFER.
$15.87 – $20.22 per hour starting pay based on experience.
Health, dental and vision insurance; prescription drug coverage.
Short & long-term disability, and life insurance.
Flex spending account for uncovered medical and/or daycare expenses.
401(k)/Roth 401(k) retirement plan with employer contribution (3% of annual wage first year; second year—Marshfield will match your contribution up to 4%).
Paid time off (sick, vacation).
Full-time position with shifts 7am-3pm, 8am-4pm, 9am–5pm, or as assigned, and requires participation in a rotating work schedule for on-call, weekends and holidays.
WHAT WE ARE LOOKING FOR.
High school diploma or equivalent required.
Minimum of 1 year experience with home medical equipment preferred.
Basic Cardiac Life Support (BCLS) certification, or ability to obtain within 30 days if hired.
Must have a valid driver's license, reliable, insured transportation, and a good driving record. Must be willing to frequently travel to patient locations in a hospital provided vehicle, or personal vehicle during various weather/road conditions while transporting medical equipment.
Exceptional customer service skills with a professional demeanor that ensures trust, competence and compassion amongst patients, families, caregivers, and team members.
Ability to physically and mentally carry out the functions of this position including frequent lifting, climbing stairs, moving and lowering of equipment/supplies (with assistance) weighing from 10 – 50 pounds.
Ability to successfully pass a pre-hire drug screening and background check.
SOUND LIKE YOU? Take the next step and apply online at dchs.hirescore.com