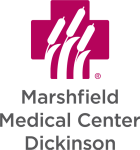 Marshfield Medical Center-Dickinson
The Marshfield Medical Center-Dickinson seeks a part-time Health Unit Coordinator to join their Medical, Surgical and Pediatrics Team in Iron Mountain, Michigan. The ideal person for this position is someone organized, professional, and who enjoys working in a patient centered environment.
WHAT YOU WILL DO.
Define, collect, analyze, transmit and report patient-specific data and information related to department processes, patient care processes and outcomes.
Use computerized systems and software to report, enter and collect data.
Trains new staff in all aspects of job tasks and effective use of information systems.
Coordinate smooth patient flow processes with hospital and physicians.
Stay current on established hospital policies/procedures; proactively share information with team members.
Provide support and relief to team members in other patient access areas as needed.
Perform general secretarial, receptionist and clerical tasks.
WHAT WE OFFER.
$15.05 – $19.16 per hour starting pay based on experience.
Health, dental, and vision insurance; prescription drug coverage.
Short & long-term disability, and life insurance.
Flex spending account for uncovered medical and/or daycare expenses.
401(k)/Roth 401(k) retirement plan with employer contribution (3% of annual wage first year; second year—Marshfield will match your contribution up to 4%).
Paid time off (sick, vacation).
If you work 30+ hours per week (or 60+ hours in a two week pay period), then you qualify for full-time benefits. Part-time positions earn benefits if working 16+ hours per week (or 32+ hours in a two week pay period).
SCHEDULE. This is a part-time position with shifts generally 7:00am-7:00pm, 7:00pm-7:00am, or as assigned. This position participates in the rotating weekend schedule.
WHAT WE ARE LOOKING FOR.
High school diploma or equivalent required.
1-year healthcare business experience in any of the following areas required: physician practice, unit clerk, hospital or clinic, or direct patient care experience using computerized systems.
Working knowledge of medical terminology obtained by training, experience or coursework required.
Professionalism and excellent communication skills with ability to explain patient information in a kind, effective and compassionate manner.
Proficiency with computers and data entry required; health information systems preferred.
Ability to successfully pass a pre-hire drug screening and background check.
SOUND LIKE YOU? Take the next step and apply online at dchs.hirescore.com