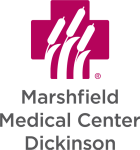 Marshfield Medical Center-Dickinson
The Marshfield Medical Center-Dickinson seeks full-time Licensed Practical Nurses (LPNs) to join their Physician Services team in Iron Mountain, Michigan. This position works under the direction of Registered Nurses, advanced practitioners and/or physicians to provide exceptional care to patients in a medical office setting.
WHAT YOU WILL DO.
Comply with best practices in nursing as well as established hospital policies and procedures to render direct care of patients.
Administer medications (oral and injectable) as prescribed by healthcare providers; monitor patient for adverse reactions or side effects.
Perform testing, such as blood glucose monitoring and venipunctures.
Document and maintain data on patient records.
Maintain effective and professional communication with hospital staff, patients, and care providers at all times.
Schedule patient appointments, answer phone calls, complete prior authorizations and maintain medical supply inventory.
Flexibility to float to other Physician Services clinics as needed.
WHAT WE OFFER.
$19.89 – $25.86 per hour starting pay based on experience.
Health, dental and vision insurance; prescription drug coverage.
Short & long-term disability, and life insurance.
Flex spending account for uncovered medical and/or daycare expenses.
401(k)/Roth 401(k) retirement plan with employer contribution (3% of annual wage first year; second year—Marshfield will match your contribution up to 4%).
Paid time off (sick, vacation).
SCHEDULE. This is a regular, full-time position with shifts generally 7:30am-5:30pm, 8am–5pm, 8:30am-4:30pm, 9am-1pm (Saturdays), or as assigned. This position participates in the rotating weekend schedule.
WHAT WE ARE LOOKING FOR.
Graduate of an accredited school of practical nursing and Licensed Practical Nurse in the State of Michigan required.
Wisconsin LPN License a bonus.
Basic Cardiac Life Support (BCLS) certification, or ability to obtain within 30 days if hired.
Previous nursing experience in a clinic, office and/or outpatient setting preferred.
Ability to manage a diverse workload and prioritize tasks.
Exceptional customer service skills with a professional demeanor that ensures trust, competence and compassion amongst patients and team members.
Ability to successfully pass a pre-hire drug screening and background check.
SOUND LIKE YOU? Take the next step and apply online at dchs.hirescore.com
Learn more about the healthcare system at dchs.org