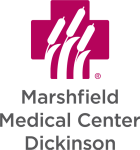 Marshfield Medical Center-Dickinson
The Marshfield Medical Center-Dickinson seeks full-time and part-time Medical Assistants (MA) to join their Physician Services team in Iron Mountain, Michigan. This position works under the direction of physicians and mid-level providers to provide exceptional care to patients as we strive to become an employer of choice and the premier healthcare provider in the region.
WHAT YOU WILL DO.
Clinical Duties:
Take medical histories, explain treatment procedures to patients, prepare patients for examinations.
Assist physician during examinations.
Collect and prepare lab specimens; draw blood; perform basic lab tests.
Instruct patients about medication and special diets.
Prepare and administer medications (intramuscular, intradermal and subcutaneous injections including vaccinations/immunizations as directed by physician or licensed provider.
Transmit prescription refills.
Take electrocardiograms.
Perform wound care and dressing changes.
Administrative Duties:
Maintain professionalism with staff, patients, and care providers at all times.
Greet and welcome patients; answer phones.
Use computers and electronic medical records for data entry, patient information, etc.
Code and fill out insurance forms.
Schedule appointments; arrange for hospital admissions and lab services.
WHAT WE OFFER.
$16.83 – $21.86 per hour starting pay based on experience.
Health, dental and vision insurance; prescription drug coverage.
Short & long-term disability, and life insurance.
Flex spending account for uncovered medical and/or daycare expenses.
401(k)/Roth 401(k) retirement plan with employer contribution (3% of annual wage first year; second year—Marshfield will match your contribution up to 4%).
Paid time off (sick, vacation).
If you work 30+ hours per week (or 60+ hours in a two week pay period), you qualify for full-time benefits. Part-time positions earn benefits if working 16+ hours per week (or 32+ hours in a two week pay period).
SCHEDULES AVAILABLE.
Full-time. Shifts generally 7:30am-5:30pm, 8am-5pm, 8am-4:30pm, 8:30am-4:30pm, 9:00am-1:00pm (Saturday shift), or as assigned, and requires participating in a rotating weekend schedule.
Part-time. Shifts generally 8am-4pm, 8am-4:30pm, 8:30am-4:30pm, or as assigned, and requires participating in a rotating weekend schedule.
WHAT WE ARE LOOKING FOR.
Graduate of a Medical Assistant program, or on-the-job clinical experience required.
Basic Cardiac Life Support (BCLS) certification with AED instruction, or ability to obtain within 2 months if hired.
Previous clinic, office or outpatient nursing experience preferred.
Ability to manage a diverse workload, prioritize tasks, and float to other clinics if needed.
Ability to work irregular hours on occasion, if needed.
Ability to physically and mentally carry out the functions of this position which includes standing and walking a good portion of your shift..
Exceptional customer service skills with a professional demeanor that ensures trust, competence and compassion amongst patients and team members.
Ability to successfully pass a pre-hire drug screening and background check.
SOUND LIKE YOU? Take the next step and apply online at dchs.hirescore.com