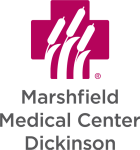 Marshfield Medical Center-Dickinson
The Marshfield Medical Center-Dickinson seeks a Medical Physicist to join their Radiation Oncology Physics Team. This position offers your choice of working hybrid remote (with 2-3 days per week in-office; the remainder of week remote) or onsite in Iron Mountain, Michigan.
The Medical Physicist is a solo position, however, part of the larger Marshfield-Dickinson team that provides physics support and works in cooperation with the Radiation Team of Oncologists, Managers, Therapists, and Dosimetrists. The Medical Physicist divides time between clinical services and consultation, research and development, and teaching.
WHAT YOU WILL DO.
Calibrate various Radiation Oncology equipment consistent with national protocols.
Develop programs for acceptance testing, commissioning, and clinical implementation of new treatment approaches.
Manage treatment planning systems for new modalities (measure/document data tables, compare calculated vs. measured radiation fields); support peers' use of the treatment planning system.
Develop standards for new treatment approaches consistent with safety standards and protocols.
Support external beam treatment delivery program; participate in brachytherapy implant program.
Provide assistance with stimulation and film acceptance, source control and preparation of radioactive sources, radiation protection, computer dosimetry, and loading/unloading of sources.
Maintain proper records necessary for federal, state and other agencies.
Participate in the safety program w/emphasis on radiation safety; provide education to students and staff.
Define basic standards of practice; develops a course of action to determine quality and safety of any new procedures prior to implementation in conjunction with the Medical Director.
Participate in budget planning, facility and advanced radiation therapy equipment requirements, purchasing, and reviews fiscal reports; maintains a project list w/resource needs and timelines.
WHAT WE OFFER.
$157,560 – $228,467 annual starting pay based on experience.
Health, dental and vision insurance.
Prescription drug coverage.
Flex spending account for uncovered medical and/or daycare expenses.
401(k)/Roth 401(k) retirement plan with employer contribution (3% of annual wage first year; second year—DCHS will match your contribution up to 4%).
Paid time off (sick, vacation).
Short & long-term disability, and life insurance.
Relocation assistance.
WHAT WE ARE LOOKING FOR.
Master's or Doctoral Degree in Medical Physics or a related discipline from a program recognized by the Council for Higher Education and Accreditation preferred; graduating residents are also encouraged to apply.
Certification by the American Board of Radiology in Radiation Therapy Physics or Radiological Physics required, or ability to obtain within 5 years if hired for this.
Minimum 2 years' clinical experience in radiation therapy under the preceptorship of an American Board of Radiology certified Physicist in Therapy Physics or Radiological Physics required.
Experience with calibration of linear accelerators and other radiation sources, clinical dosimetry of external beams and implant sources, patient setup, and computer treatment planning required.
Exceptional customer service skills with a professional demeanor that ensures trust and competence amongst team members.
Ability to successfully pass a pre-hire drug screening and background check.
SOUND LIKE YOU? Take the next step and apply online at dchs.hirescore.com