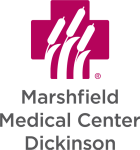 Marshfield Medical Center-Dickinson
The Marshfield Medical Center-Dickinson seeks full-time Medical Technologists and Medical Lab Technicians (MT/MLT) in Iron Mountain, Michigan.
MTs/MLTs work in a lab environment to develop, perform, evaluate, correlate, and validate the accuracy of lab procedures and results ensuring regulatory requirements are met. Testing procedures are performed on a variety of biological specimens using manual or automated techniques, following practices and regulations governing biosafety and biosecurity in the workplace. These require a broad exercise of independent judgment and responsibility, including organizing and setting priorities with minimal technical supervision. The work performed is in a variety of laboratory disciplines such as chemistry, microbiology, immunology, hematology, and immunohematology.
WHAT YOU WILL DO.
Perform clinical lab procedures in accord with established procedures and regulatory requirements; record results accurately.
Perform, document, and evaluate quality control.
Perform routine preventive maintenance, calibration and troubleshooting on a variety of lab instruments.
Recognize abnormal results and apply appropriate judgement (i.e. evaluate pre-analytical and analytical variables prior to releasing results).
Reports panic values according to protocol.
Keeps current with changing technology, attendings continuing education, reads industry literature/procedures/product information to maintain knowledge and professional acumen.
Provides leadership and direction for special projects or workload, as assigned.
SCHEDULES AVAILABLE:
Full-time Days. Position generally works 6am-2pm, 7am-3pm, or as assigned, and participates in the weekend rotation schedule.
Full-time Evenings. Position generally works 12 noon-8pm or 2pm-10pm, and participates in the weekend rotation schedule.
WHAT WE OFFER.
$20.20 – $38.49 per hour.
PLUS $15.00 per hour night shift incentive.
PLUS a $5,000 sign-on bonus.
Health, dental and vision insurance; prescription drug coverage.
Short & long-term disability, and life insurance.
Flex spending account for uncovered medical and/or daycare expenses.
401(k)/Roth 401(k) retirement plan with employer contribution (3% of annual wage first year; second year—DCHS will match your contribution up to 4%).
Paid time off (sick, vacation).
 WHAT WE ARE LOOKING FOR.
Associate's Degree or higher in medical technology, medical laboratory science, clinical laboratory science or in a related science (e.g., laboratory sciences such as chemistry, biochemistry, biology, microbiology, immunology, etc.).
MLT or MT Certification through the ASCP, or eligibility to become certified.
1-year clinical experience preferred.
Ability to manage a diverse workload and prioritize tasks.
Exceptional customer service skills with a professional demeanor that ensures trust and competence amongst team members.
Ability to successfully pass a pre-hire drug screening and background check.
SOUND LIKE YOU? Take the next step and apply online at dchs.hirescore.com