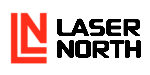 Laser North
Laser North, a laser cutting, machining and fabrication specialist, seeks an Order Processing Technician to join their team in Hayti, South Dakota. If you enjoy a fast-paced work environment, working with your hands, and being a valued member of a motivated team, we want to hear from you.
Compensation/Benefits:
Wage: $17.50 – $22 per hour
Medical and dental insurance
Performance based bonus
Paid time off (vacation, holidays, personal days)
401(k) retirement plan
Responsibilities:
The key role of the order processing technician is to coordinate all processing stages to achieve quality and timely deliveries to our customers. This Includes:
Strategizing and coordinating workflow with departments.
Parts handling and sorting.
Reading and interpreting prints and instructions.
Staging parts for specific processes.
Counting and tagging parts.
Forklift materials handling.
Production assembly.
Pallet and crate assembly.
Loading and unloading trucks and trailers.
Occasional delivery runs.
Daily updates and communication with management.
Qualifications:
Self-motivation and excellent work ethic, required.
Previous manufacturing or related experience preferred, but not required.
Ability to read and understand prints or instructions.
Possess a strong attention to detail and ability to solve problems.
Ability to balance a sense of urgency while maintaining the highest level of safety, quality and efficiency.
Reliable transportation.
Ability to follow business rules and guidelines.
Ability to follow safe work practices and lifting techniques.
Sound like you? Take the next step and apply online at lasernorth.hirescore.com
Laser North is the very image of The American Business—intertwining innovation and technology, with hard working, competent and motivated employees. Laser North is a competitive and responsive manufacturing business which enjoys rising to meet a challenge and constantly strives to offer customers exemplary service. Company success is attributed to the motivation, skill, and teamwork of their employees, and understanding the importance of maintaining a personal relationship with each valued employee. Learn more at lasernorthinc.com