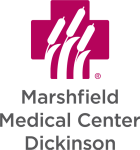 Marshfield Medical Center-Dickinson
The Marshfield Medical Center-Dickinson seeks a part-time Patient Flow Enhancer to join their Operating Room team in Iron Mountain, Michigan. This position assists with care of patients while in our facility including such tasks as cleaning, stocking, patient transport, quality management, assisting patients and families with comfort needs, patient specimen collection, data entry, typing, and completion of various paperwork.
WHAT YOU WILL DO.
Monitor and restock supplies/forms needed for patient care (i.e., restock supply carts and warmers).
Transport and assist in the flow of patients (i.e., transports patients to appropriate department, assist in preparing patients for procedures, ensures side rails are up and call light is within reach, move patients to their room after procedures).
Report any/all concerns to RN.
Clean patient rooms, instruments, back boards, etc., assist in the clean-up of operating room, staff room and nurses' station, and collect data (vital signs, demographic information.)
Maintain professionalism and effective communication with hospital staff, care teams, patients and their families (progress updates, reasons for delay, guest directions/information, offer beverages).
Pick-up surgical cases and apply patient ID stickers to appropriate charts.
WHAT WE OFFER.
$14.00 – $17.63 per hour starting pay based on experience.
Health, dental, vision, short & long-term disability, and life insurance.
Prescription drug coverage.
Flex spending account for uncovered medical and/or daycare expenses.
401(k)/Roth 401(k) retirement plan with employer contribution (3% of annual wage first year; second year—DCHS will match your contribution up to 4%).
Paid time off (sick, vacation).
If you work 30+ hours per week (or 60+ hours in a two week pay period), then you qualify for full-time benefits. Part-time positions earn benefits if working 16+ hours per week (or 32+ hours in a two week pay period).
WORK SCHEDULE. This is a part-time position with 8-12 hour shifts generally starting at 5am, 6am, 9am, or as assigned.
WHAT WE ARE LOOKING FOR.
High school diploma or equivalent, required.
Completion of a healthcare training program such as Nursing Assistant, RN, LPN, EMT, Paramedic, Surgical Technician or Medical Assistant preferred.
Basic Cardiac Life Support (BCLS) certification, or ability to obtain within 30 days of hire.
Hands-on experience with patient care, clinical rotation, or coursework required.
Exceptional customer service skills with a compassionate, empathetic and honest demeanor that ensures trust and competence amongst patients, families, caregivers, and team members.
Proficiency with computers and word processing with ability to record accurate data.
Demonstrates good health, grooming and a professional conduct.
Ability to successfully pass a pre-hire drug screening and background check.
SOUND LIKE YOU? Take the next step and apply online at dchs.hirescore.com