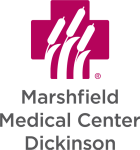 Marshfield Medical Center-Dickinson
The Marshfield Medical Center-Dickinson seeks full-time regular and temporary Patient Access Representatives to join their team of professionals in Iron Mountain, Michigan. This position is ideal for someone with professionalism and excellent customer service skills who is able to assist hospital staff to ensure exceptional patient experiences from beginning to end.
WHAT YOU WILL DO.
Obtain complete and accurate patient demographic information and input into computerized systems in order for patients to obtain hospital services and the business office to efficiently bill and collect from the correct payer(s).
Perform Registration and Health Unit Coordinator duties in the Emergency Department on off shifts as well as provide support to co-workers in Patient Access and Health Unit Coordinator positions.
Remain up-to-date on payer policies/guidelines and proactively share information with co-workers.
Coordinate smooth patient flow processes with hospital departments and medical staff relative to patient care and access areas.
May be called upon to train new staff on job requirements.
Perform clerical and system functions as assigned.
WHAT WE OFFER.
$14.00 – $17.77 per hour starting pay based on experience.
Health, dental, and vision insurance.
Short & long-term disability insurance, and life insurance.
Prescription drug coverage.
Flex spending account for uncovered medical and/or daycare expenses.
401(k)/Roth 401(k) retirement plan with employer contribution (3% of annual wage first year; second year—DCHS will match your contribution up to 4%).
Paid time off (sick, vacation).
SCHEDULES AVAILABLE.
Full-time Regular Position. This position works 7am–3pm, 1:30pm-9:30pm, 3pm-11pm, or as assigned. This position participates in a rotating weekend schedule.
Full-time Temporary Position. This is a 3-month temporary position and works 5:30am-1:30pm, 7am–3pm, 8am-4pm, 9am-5pm, 9:45am-5:45pm, or as assigned. This position participates in a rotating weekend schedule. The 3-month temporary position is not eligible for benefits, however, if there were an extension of the temporary position, it would then come with benefits.
WHAT WE ARE LOOKING FOR.
High school diploma or equivalent required.
Certification as a Health Access Associate (CHAA) preferred.
2 years' experience in a healthcare business environment such as reception, customer service, or patient billing preferred.
Working knowledge of medical terminology preferred.
Proficiency with computer data entry required; health information management systems preferred.
Professionalism with ability to explain patient information in a kind and compassionate manner including insurance benefits, answering questions, and easing patient concerns.
Ability to successfully pass a pre-hire drug screening and background check.
SOUND LIKE YOU? Take the next step and apply online at dchs.hirescore.com 
Learn more about the organization at dchs.org