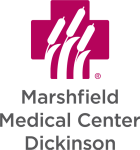 Marshfield Medical Center-Dickinson
The Marshfield Medical Center-Dickinson seeks a full-time Pharmacist to join their team in Iron Mountain, Michigan. If you're a knowledgeable, patient-focused individual versed in hospital pharmacy protocol, this may be a perfect fit for you.
WHAT YOU WILL DO.
Follow and enforce department and hospital-wide policies and procedures with specific focus on medication use policies/procedures and compliance with Federal and State rules/regulations.
Evaluate the drug use system to identify improvement opportunities; promote cost effective patient-specific medication use to enhance an optimal therapeutic outcome.
Monitor patient drug therapy for such concerns as drug interactions, duplicate therapy, allergies, contraindications, etc.; when appropriate, intervene to optimize care.
As assigned, oversee day-to-day operations of retail pharmacy department to assure accurate and timely provision of services, timely third-party reimbursement, charging and billing, and manage daily inventory and ordering.
Provide support and supervision to Pharmacy Technicians and those licensed and/or authorized to prescribe, handle, and administer medications as needed.
WHAT WE OFFER.
$54.66 – $76.89 per hour based on experience.
Health, dental, vision, short & long-term disability, and life insurance; prescription drug coverage.
Flex spending account for uncovered medical and/or daycare expenses.
401(k)/Roth 401(k) retirement plan with employer contribution (3% of annual wage first year; second year—DCHS will match your contribution up to 4%).
Paid time off (sick, vacation).
SCHEDULE. This position works 30-32 hours per week and will cross-train in both the inpatient pharmacy and retail pharmacy areas. Shifts are generally 6am-4pm, 7am-5pm, 12 noon-10pm, or as assigned. This position participates occasionally in the weekend rotation schedule.
WHAT WE ARE LOOKING FOR.
Bachelor or Doctor of Pharmacy degree from an accredited school of pharmacy required.
Licensed (or licensure eligible) Pharmacist in the State of Michigan required; Wisconsin preferred.
Minimum of 2 years' experience in a hospital pharmacy preferred; retail pharmacy experience a plus.
Knowledge of third-party reimbursement, charging, and billing processes.
Exceptional customer service skills with a professional demeanor that ensures trust and competence amongst team members, patients, and caregivers.
Supervisory disposition allowing you to coordinate and participate in pharmacy daily operations.
Proficiency with computers and basic office software (MS Word, Excel, Outlook) including experience with computer-based practice management software.
Ability to organize and prioritize multiple tasks simultaneously.
Ability to successfully pass a pre-hire drug screening and background check.
SOUND LIKE YOU? Take the next step and apply online at dchs.hirescore.com