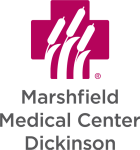 Marshfield Medical Center-Dickinson
An exceptional partner is retiring and hence, the Marshfield Medical Center-Dickinson seeks a Diagnostic Radiologist (MD or DO) to join their hospital-based private practice in Iron Mountain, Michigan. If you can imagine yourself in a rural, pristine setting, we would very much like you on our team of professionals for this non-profit, 49-bed hospital acquiring level 4 trauma status.
ONSITE SPECIALTIES INCLUDE: Anesthesiology, Cardiology, 24-hour Board Certified Emergency Medicine, Family Medicine, General Surgery, Hospitalists, Internal Medicine, Neurology- EMG, Nephrology/Dialysis, OB/Gyn, Occupational Medicine, Oncology/Hematology, Orthopedic Surgery, Pediatrics, Podiatry, Radiation Oncology, Sleep Medicine, Urology, and Wound Clinic/Hyperbaric Medicine.
WHY CHOOSE MARSHFIELD-DICKINSON?
Lifestyle practice with 16 weeks' time off first year (more as partner).
1 year to partner.
Hospital-based practice with no travel requirements.
Fully digital department with Powerscribe 360.
OnRad coverage for overnight reads.
Group currently reads 50,000 cases per year.
Private practice with emphasis on work/life balance.
Generous first year starting bonus.
ABOUT OUR SAFE AND THRIVING COMMUNITIES.
3 unique cities (Iron Mountain, Norway, Kingsford)
27,500 people
766 square miles of land
6,400 acres of lakes
645 miles of rivers
Full array of outdoor activities (white water rafting, skiing, biking, boating, hunting, fishing, camping)
5-star public golf course in town
Local airport serviced by Delta
SALARY/BENEFITS. Generous first year starting bonus and highly competitive salary, benefit package, and relocation assistance.
SOUND LIKE YOU? If you are an MD or DO in General Radiology with basic interventional and are Board Eligible or Board Certified, consider this rewarding and life-changing opportunity. Take the next step and give us a minute of your time. Provide your name and contact information at dchs.hirescore.com. A member of our team will contact you to further discuss the position.
Iron Mountain is part of Dickinson County and located in the Central Upper Peninsula of Michigan, bordering Northwestern Wisconsin and tucked between the endless fresh coast shorelines of Lake Michigan and Lake Superior. If you're seeking an exciting life outside of work, you'll have endless year-round outdoor recreational opportunities to choose from. We are rural, but not remote! Ford Airport in Kingsford is serviced by Delta Airlines and has flights daily to Detroit, Michigan and Minneapolis, Minnesota, for easy access the rest of the world. If you prefer to drive, a 90-minute drive puts you in Green Bay, Wisconsin and a 5-hour drive gets you to Chicago's more urban lifestyle or the Minneapolis/St. Paul metro area.