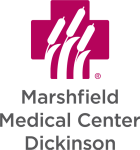 Marshfield Medical Center-Dickinson
The Marshfield Medical Center-Dickinson seeks both a full-time and a part-time Receptionist to join their Physician Services team in Iron Mountain, Michigan.
This position is responsible for providing exceptional care to patients while in a medical office setting. The ideal candidate is warm, welcoming, and able to accommodate patients, visitors, and physician staff by maintaining schedules and adjusting schedules as needed.
WHAT YOU WILL DO.
Welcome patients and visitors to the clinic in-person or on the telephone, asks appropriate questions to determine purpose of call/visit, and direct call/visitor to the appropriate staff.
Maintains effective and professional communication with hospital staff, patients and visitors at all times while being mindful of age-appropriate care in each situation.
Complete prompt and accurate registration for patients upon arrival, collect payments at the time of service, and assure provider-based billing requirements are met.
Obtains insurance pre-authorizations and benefits as needed; completes insurance verifications.
Schedule, confirm, cancel and/or reschedule appointments; complete charts for upcoming patient visits.
Utilize computers and electronic medical record systems to accurately record patient data.
Flexibility to float to other hospital clinics as needed or as assigned.
WHAT WE OFFER.
$14.28 – $17.88 per hour starting pay based on experience.
Health, dental and vision insurance; prescription drug coverage.
Short & long-term disability, and life insurance.
Flex spending account for uncovered medical and/or daycare expenses.
401(k)/Roth 401(k) retirement plan with employer contribution (3% of annual wage first year; second year—Marshfield will match your contribution up to 4%).
Paid time off (sick, vacation).
If you work 30+ hours per week (or 60+ hours in a two week pay period), you qualify for full-time benefits. Part-time positions earn benefits if working 16+ hours per week (or 32+ hours in a two week pay period).
Part-time position: Shifts are 7:30am-3:30pm, 8am-4pm, 9:30am–5:30pm, or as assigned, and includes participating in a rotating weekend schedule.
Full-time position: Shifts are 8am-4pm, 8:30am–4:30pm, 9am-5pm, or as assigned. No weekends.
WHAT WE ARE LOOKING FOR.
High school diploma or equivalent, required.
Previous experience working in a medical office or healthcare admissions with electronic medical records preferred.
Training in medical terminology or healthcare business preferred.
Preference given to candidates with electronic medical record experience such as scanning, indexing, and checking patients in and out.
Proficiency with computers and word processing with ability to record accurate data.
Professional appearance and positive attitude.
Flexible disposition able to work in a fast-paced environment and adjust to changing priorities.
Exceptional customer service skills with a demeanor that ensures trust, competence and compassion amongst patients, visitors and team members.
Ability to successfully pass a pre-hire drug screening and background check.
SOUND LIKE YOU? Take the next step and apply online at dchs.hirescore.com