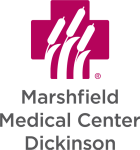 Marshfield Medical Center-Dickinson
Marshfield Medical Center-Dickinson seeks a full-time Hospital Supervisor (RN) to join their team in Iron Mountain, Michigan.
The ideal person for this position is a dedicated healthcare professional that blends nursing and supervisory expertise. The Hospital Supervisor is responsible for staff, management and coordination of clinical services during scheduled shifts and in the absence of the Director, takes the lead position in supervising hospital employees.
WHAT YOU WILL DO.
Oversee activities of all departments on assigned shift and communicates problems, policy violations, incidents, work deficiencies, patient and/or physician issues. Ensure compliance with policies, procedures and labor agreements. Frequently makes rounds.
Make decisions related to emergency preparedness situations. Determine necessity of securing law enforcement, fire, EMT, physicians or additional personnel. Represent hospital as spokesperson to the public and make administrative decisions.
Manage daily staffing needs based on staffing plan, monitor attendance, supervise and direct work, perform employee appraisals, counsel employees as necessary, and document encounters.
Assist in direct patient care when requested and able. Serve as a role model to staff, and a liaison between hospital departments, leaders, staff, physicians, patients and families.
Participate on committees and act as chairperson when assigned. Attend nurse management meetings, provide staff training, and offer input on nursing standards and policy.
Monitor to ensure quality care is provided to each patient and implement changes necessary to improve patient care/services. Participate in Quality Management activities and complete employee, patient and visitor incident reports.
Communicate regularly with VP regarding nursing activities (issues/concerns/unusual events), make recommendations for improvement; investigate and report complaints; maintain records.
WHAT WE OFFER.
$37.80 – $53.17 per hour based on experience.
PLUS $5,000 sign-on bonus.
Health, dental, and vision insurance.
Short and long-term disability insurance and life insurance.
Prescription drug coverage.
Flex spending account for uncovered medical and/or daycare expenses.
401(k)/Roth 401(k) retirement plan with employer contribution (3% of annual wage first year; second year—DCHS will match your contribution up to 4%).
Paid time off (sick, vacation).
Full-time position working three 12-hour shifts weekly (5:45am-5:45pm, 5:45pm-5:45am, or as assigned). Position participates in the holiday and weekend rotating schedule.
WHAT WE ARE LOOKING FOR.
Licensed Registered Nurse in the State of Michigan required.
Bachelor's degree in Nursing preferred.
Basic Cardiac Life Support (BCLS) and Advanced Cardiovascular Life Support (ACLS) certifications, or ability to obtain if hired for this position.
Minimum of 3 years progressive nursing experience preferred.
Strong supervisory skills with a proven track record of success in managing/coordinating nursing operations, daily staff requirements, and addressing employee issues/concerns/performance reviews.
Knowledge of labor contracts and staff scheduling helpful.
Exceptional customer service skills with a professional demeanor that ensures trust, competence and compassion amongst team members, patients and caregivers.
Proficiency with computers and basic office software (MS Word, Excel, Outlook).
Ability to successfully pass a pre-hire drug screening and background check.
SOUND LIKE YOU? Take the next step and apply online at dchs.hirescore.com 
Learn more about the organization at dchs.org