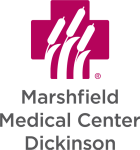 Marshfield Medical Center-Dickinson
The Marshfield Medical Center-Dickinson seeks part-time Surgical Technologists to join their team in Iron Mountain, Michigan.
This position assists in the nursing care and preparation of surgical patients by creating and maintaining a sterile environment and passing instruments to surgeons in the Operating Room and Endoscopy Unit. The ideal candidate understands surgical procedures and is able to anticipate the needs of the surgeon.
WHAT YOU WILL DO.
Participate in disassembly, decontamination, assembly, bundling, sterilization, and high-level disinfection processes in addition to storing and distributing surgical instrumentation, equipment, and supplies.
Keeps current with surgical technology, attends continuing education, reads industry literature/procedures/product information to maintain knowledge and professional acumen.
Utilize and maintain hospital supplies/equipment in a cost effective and safe manner.
Document and maintain data pertinent to patient and procedure.
Maintain effective, appropriate, and professional communication with patients, hospital staff and care providers at all times.
WHAT WE OFFER.
$21.27 – $25.93 per hour starting pay based on experience.
Health, dental and vision insurance; prescription drug coverage.
Short & long-term disability insurance; life insurance.
Flex spending account for uncovered medical and/or daycare expenses.
401(k)/Roth 401(k) retirement plan with employer contribution (3% of annual wage first year; second year—Marshfield will match your contribution up to 4%).
Paid time off (sick, vacation).
If you work 30+ hours per week (or 60+ hours in a two week pay period), then you qualify for full-time benefits. Part-time positions earn benefits if working 16+ hours per week (or 32+ hours in a two week pay period).
WORK SCHEDULE. This is a part-time position scheduled in 8-12 hour shifts with start times of 5:30am, 6:30am, 8am, 9am, or as assigned. This position participates in a rotating weekend and on-call schedule.
WHAT WE ARE LOOKING FOR.
Graduate from an accredited program for Surgical Technologists required.
Minimum of 1-year operating room or ambulatory care experience preferred.
Basic Cardiac Life Support (BCLS) certification, or ability to obtain within one month if hired.
Thorough knowledge of asepsis techniques/procedures.
Ability to manage a diverse workload and prioritize tasks.
Ability to physically and mentally carry out the functions of this position.
Exceptional customer service skills with a professional demeanor that ensures trust, competence and compassion amongst team members and patients.
Ability to successfully pass a pre-hire drug screening and background check.
SOUND LIKE YOU? Take the next step and apply online at dchs.hirescore.com