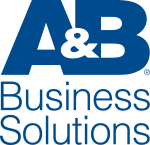 Website A&B Business Solutions
A&B Business Solutions seeks a forward-thinking, highly motivated Vice President of Sales to join their team in Sioux Falls, South Dakota. As Vice President of Sales, you will be responsible for leading the sales team to meet and exceed sales goals by selling business solution products and services, including multi-function and production copier hardware (brands include Ricoh, Toshiba, and HP), managed print services, coffee & water machines, etc. 
The ideal candidate will have successful sales experience and be able to lead effectively and strategically to complete goals and meet deadlines. 
RESPONSIBILITIES
Select, train, and develop Sales Managers.

Create and execute Sales strategies.

Conduct weekly training meetings. 

Design and implement effective sales territories. 

Communicate Activity Benchmarks for prospecting, demonstration, surveys, proposals, and current customer visits and insures they are met.

Oversee the creation of templates of proposals, brochures, leave behinds and other company marketing materials.  

Develop and manage the sales department budget. 

Design and implement an ongoing sales training program.

Administer monthly plan and reviews for all direct reports. 

Oversee any Corrective Action or Disciplinary process. 

Lead sales team to achieve set goals. 

Identify when improvements can be made and develop plans to meet these improvements.

Implement an accurate weekly and monthly forecasting tool and communicate accurate forecasts to the President. 

Oversee weekly and monthly Sales Activity tracking system.

Set equipment pricing guidelines.

Ensure monthly business mix which includes 30% net new business. 

Work seamlessly with the Service, Administrative, and Financial Department's to ensure their department success. 

Assist in the development of the Company wide business plan. 

Participate in self development activities to ensure continued personal development. 

Participate as a member of the Executive team by collaborating as a team member to drive overall growth for the organization.

Develop and launch an effective compensation structure. 

Conduct customer events (product shows, seminars, lunch and learns, etc.)

In all situations acts with the highest levels of ethical behavior. 
SCHEDULE This is a full-time position. Normal business hours are Monday-Friday 8:00 a.m. – 5:00 p.m. Networking is required outside of normal business hours.
SALARY A&B Business Solutions puts great value in the Vice President of Sales position by offering a competitive salary commensurate with experience, as well as an excellent benefits package including full health benefits, PTO, regular bonuses, employee assistance program (EAP), company vehicle, and 401(k) plan.
QUALIFICATIONS
Bachelor's degree or higher in Business Management or related field

required.

4+ years of experience in sales/sales technology and CRM

required.

2+ years of experience in senior leadership

preferred.

Valid Driver's License and ability to travel (25%-50%)

required. 

Ability to lead with a high level of effectiveness, strategy, and initiative by setting priorities and establishing clear goals. 

Strong communication and interpersonal skills.

Strong time management, analytical, and problem-solving skills. 
APPLY ONLINE at abbusiness.hirescore.com
ABOUT A&B Business Solutions is a facilitator for businesses that understand value of efficiency and reliable service. We offer a variety of services, products, and equipment, each designed to help you make your business run smoother.
A&B has grown from one office with three employees to 14 locations in five states with more than 120 full time employees. The company has grown to provide a wide range of service and product offerings. A&B is committed to staying ahead of the curve and being each of its customers' strongest resource. Learn more at www.abbusiness.com