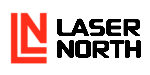 Laser North
Laser North, a professional sheet metal and structural fabrication company, seeks an Estimator to join their team in Baraga, Michigan. All levels of experience being considered and are encouraged to apply. We will train someone motivated who wants to build a career in the manufacturing industry.
The ideal candidate for this position is able to support the process used to provide cost estimates and quotes that drive positive business performance.
WHAT WE OFFER.
Very competitive salary to be based on your knowledge and experience.
Weekly paycheck.
Medical, prescription drug and dental insurance.
Performance-based bonus.
401(k) retirement plan.
Paid time off (vacation, holidays, personal days).
Flexible Monday-Friday schedule.
WHAT YOU WILL DO.
Evaluate and submit quotes for manufactured metal components and assemblies using state-of-the-art estimating software.
Communicate with customers regarding quotes or bid packages.
Identify and allocate labor, material costs, and other requirements by reviewing bid packages, blueprints, and related documents.
Provide technical support to customers and the production team, as necessary.
WHAT WE ARE LOOKING FOR.
A self-motivated individual with an excellent work ethic.
Strong communicational skills, effective time management, and attention to detail.
Keen ability to remain organized.
Problem-solving ability.
Professionalism and strong customer service skills.
Ability to read and understand manufacturing prints and instructions.
Computer data entry experience.
2 years+ experience in metal manufacturing preferred.
Experience with SolidWorks®, AutoCAD®, or other computer-based drafting programs.
Sound like you? Take the next step and apply online at lasernorth.hirescore.com
Laser North is the very image of The American Business—intertwining innovation and technology, with hard working, competent and motivated employees. The company is a competitive and responsive manufacturing business which enjoys rising to meet a challenge and constantly strives to offer customers exemplary service. Company success is attributed to the motivation, skill, and teamwork of their employees, and they understand the importance of maintaining a personal relationship with each valued employee. If you enjoy a fast-paced work environment, working with your hands, and being a valued member of a motivated team, we want to hear from you.