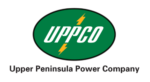 Upper Peninsula Power Company (UPPCO)
UPPCO seeks a Regional Distribution Engineer to join their team in Houghton, Michigan. This position ensures the safe, reliable and efficient operation of the electric distribution system by applying engineering principles and procedures for the design, construction, operation and maintenance of the system. The Engineer responds to emergency situations and provides direction to field staff and site leaders to optimize outage restoration and safety efforts during normal and after-hours situations. The Engineer must be reasonably available for after-hours call outs and actively participate in the after-hours call out system. This position reports to the Manager of Distribution Engineering.
WHAT WE OFFER.
Competitive salary to be based on your knowledge and experience.
Comprehensive benefit package.
Relocation assistance, if needed.
WHAT YOU WILL DO.
Ensure safe operation and reliability of the electric distribution system by providing engineering support and oversight on the design, construction, operation, and maintenance of the system within assigned service area and coverage for other service areas as needed. Partner with Operations for short and long-term planning of the distribution system for reliability and service quality. This includes performing engineering calculations, providing code interpretations, ensuring proper overcurrent protection, construction standards, materials, and procedures are maintained and applied, writing switching procedures, assist with the development and implementation of budgets, training, safety meetings, and initiatives. Assist in emergency response and provide direction to optimize outage restoration efforts. Lead accident investigations involving public contact of energized electric facilities. Assist in emergency response and provide direction to optimize outage restoration efforts.
Evaluate customer requirements and distribution system capabilities to optimize the electric facilities serving the customer. This includes transformer sizing and appropriate inventory, conductor sizing, short circuit calculations, overcurrent protection, metering and related issues. Provide technical support for the distribution system including things such as construction standards, failed equipment investigation, ferro resonance, and harmonics. Verifies customer outage records data with the System Operations Center and Distribution Operations to improve reliability indices.
Ensure proper operation and maintenance of distribution field equipment such as reclosers, sectionalizers, capacitors, and voltage regulators. Conduct field equipment inspections and collect load data to aid in system planning. Provide equipment and training to other departments within the organization.
Provide engineering and technical support for customer issues, system design, power quality, voltage complaints, stray voltage investigations, energy diversions, radio interference, 3rd Party make ready projects, distribution system inspection processes and other similar issues.
Participate in corporate initiatives and process improvement efforts on an as-needed basis.
Provide indirect leadership and support to the Designer workgroup including Design Tool modifications/updates, development of customer estimates/letters, extension rules interpretation, and project/contractor management.
Represent UPPCO as a participant in the local community and outside organizations.
WHAT WE ARE LOOKING FOR.
Bachelor's degree in Electrical Engineering from an ABET accredited engineering program or equivalent.
3 years' experience designing, planning, and estimating of electric distribution utility systems preferred.
2 years' experience with electric utility operations preferred.
Project management experience preferred.
Michigan Professional Engineer license preferred.
Strong verbal and written communication skills with ability to manage a diverse workload and prioritize tasks.
Must be reasonably available and responsive to after-hours callouts.
Must have a valid driver's license and the ability to travel (50%) amongst UPPCO's service territory.
Must reside within 30 minutes of UPPCO's Houghton, Michigan Service Center under normal driving conditions.
SOUND LIKE YOU? Take the next step and apply online at uppco.hirescore.com
UPPCO is a private, equity-owned, regulated electric utility delivering safe, reliable energy to about 54,000 customers in 10 counties of Michigan's pristine Upper Peninsula. Our assets include 7 hydroelectric renewable energy generation facilities that also offer public recreational opportunities on land and water, 2 combustion turbines providing a total generation capacity of approximately 80 megawatts, 3,300 miles of electric distribution lines, and 58 distribution substations.