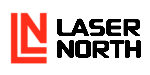 Laser North
Laser North, a laser cutting and fabrication specialist, seeks a highly organized Accounting Assistant to join their team in Baraga, Michigan.
This position ensures accurate and timely processing of accounts payable, accounts receivable, payroll and other duties relating to fiscal and administration operations.  If you're able to manage numerous tasks, possess good organizational skills, can communicate effectively with others, and work collaboratively in a team environment, this may be a perfect fit for you.
WHAT WE OFFER:
$16 – $22 per hour based on skills and experience.
Weekly paycheck.
Medical, prescription drug and dental insurance.
Performance-based bonus.
Paid time off (vacation, holidays, personal days).
401(k) retirement plan.
WHAT YOU WILL DO:
Manage payroll timekeeping system and coordinate with employees and team leads as necessary.
Process/enter all A/P invoices and expense reports into QuickBooks including ensuring correct GL Account coding.
Receive, research, and resolve a variety of routine internal and external inquiries concerning account status including communicating the resolution of discrepancies to appropriate individuals.
Assist in reconciling vendor statements and communicating with vendors to resolve discrepancies.
Assist in a variety of payroll-related tasks including time and employee data entry, benefit entry, and routine tax filings.
File, maintain and distribute accounting documents, records and reports.
Provide professional phone and email support to customers and vendors.
Collaborate with all levels of operations to ensure proper prioritization of workflow.
Provide inventory support including maintaining office materials and supplies.
WHAT WE ARE LOOKING FOR:
High school diploma or work experience that provides the required knowledge, skills and abilities to be successful in this position.
Minimum of 1 year office experience preferred.
Minimum of 1 year QuickBooks experience preferred.
Ability to handle sensitive, confidential information.
Ability to effectively work with employees in various departments of the company.
Strong written and verbal communication skills.
Professionalism that includes strong phone skills able to project a pleasant tone and can handle client requests, concerns, or complaints to satisfaction.
Organized, energetic and reliable nature.
Ability to work well independently and as part of a team.
Ability to prioritize while working in a fast-paced environment.
Proficiency with computers, general office software (MS Excel, Word), and strong typing skills preferred.
Sound like you? Take the next step and apply online at lasernorth.hirescore.com
Laser North is the very image of The American Business—intertwining innovation and technology, with hard working, competent and motivated employees. Laser North is a competitive and responsive manufacturing business which enjoys rising to meet a challenge and constantly strives to offer customers exemplary service. Company success is attributed to the motivation, skill, and teamwork of their employees, and understanding the importance of maintaining a personal relationship with each valued employee.