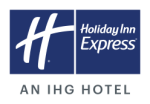 Holiday Inn Express
The Holiday Inn Express in Marinette, Wisconsin (a franchise operated by Moyle Real Estate & Development) seeks full-time and part-time Breakfast Attendants to join their hotel. Flexible schedules available.
This is a brand-new property expected to open in September of 2023. It will include 93 rooms offering exceptional guest experiences. Breakfast Attendants create an impressive experience for all hotel guests and are key to delivering an outstanding start to the day. Become a key player in a great new environment!
WHAT YOU WILL DO.
Maintain a professional appearance personally and with the buffet set-up at all times.
Set-up, stock, and tear down buffet maintaining cleanliness and upkeep at all times.
Delight guests by greeting and assisting them with their breakfast choices.
Maintain temperature logs and sanitation requirements in accordance with food safety regulations.
Respond in a timely and friendly manner to guest inquires for services (e.g. mail, faxes, hotel amenities, etc.).
Report hazardous conditions, equipment and maintenance issues as needed.
Assist with laundry and maintaining front desk, lobby and common areas as needed.
Work collaboratively with team members and stay current on hotel happenings.
WHAT WE OFFER.
$14 – $16 per hour starting pay.
Paid time off and paid holidays.
Company provided uniform.
Team members enjoy substantially discounted room rates at Holiday Inn Express hotels nationwide.
Full-time and part-time positions available for this 5am-11am shift. Flexibility required to cover nights, weekends and/or holidays as needed.
WHAT WE'RE LOOKING FOR.
Must be 18 years of age or older.
Preference given to candidates with experience in food service, a restaurant or hotel, or in quantity food preparation.
Certification in safe food handling or willingness to become certified within 60 days if hired.
Someone who is passionate about delivering exceptional customer service at all times and understands that we're leaders in our industry and in our community—integrity is essential.
Flexibility in your schedule (days, nights, weekends, holidays) customary with the hotel industry.
Someone motivated to use safe work practices and is resourceful in managing your time.
Position requires an ability to lift up to 30 pounds, push/pull up to 100 pounds (with assistance), stand for long periods of time, and work with cleaning chemicals as needed.
SOUND LIKE YOU? Take the next step and apply online at moyleusa.hirescore.com
ABOUT US. We welcome everyone and create inclusive teams where we celebrate difference and encourage colleagues to bring their whole selves to work. We are an equal opportunity and promote a culture of trust, support and acceptance–always welcoming different backgrounds, experiences, and perspectives. Join us to become part of our hotel family.