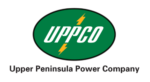 Upper Peninsula Power Company (UPPCO)
UPPCO seeks a Business Systems Analyst to join their I.T. team in Ishpeming, Michigan. This position offers applicants a hybrid remote work schedule available 20%-80% of work week after initial 90-day onboarding and job orientation. If you prefer to be in-office full-time, that's fine too.
The Business Systems Analyst supports company technology applicable to ERP systems including all modules, Advanced Metering Infrastructure (AMI) applications and other business applications.
WHAT YOU WILL DO.
Develop, design, test, report, document, analyze and troubleshoot as well as provide direct support and coordination of daily routines/functions relative to ERP systems, AMI systems, and other business applications.
Assist in upgrades and system enhancements relative to hardware and software changes.
Assist with unit testing and integration testing of solutions.
Investigate, document, and resolve input/output problems of ERP systems, AMI systems and other business applications, working internally and externally, to include third party support.
Report/resolve tickets with external resources and/or other I.T. staff to resolve user problems and requests in a timely and efficient manner.
Create documentation for I.T. processes and user applications for various knowledge bases.
Support interfaces relative to integration of all systems.
Assist/support security for end-users for ERP systems, AMI systems and other Business applications.
Assist/support training of staff and users on ERP systems, AMI systems and other business applications
Stay current with industry knowledge in order to maintain applications with keen focus on end-user functionality.
Recommend/develop process improvements that helps the business run more efficiently.
Serve as a Helpdesk resource to document and resolve user issues/requests.
COMPENSATION/BENEFITS. Starting salary of $48,693 – $64,924 annually based on your knowledge and experience. In addition, UPPCO places great value in its team by offering a rich benefit and relocation package.
MINIMUM and PREFERRED QUALIFICATIONS.
Associates degree and 1-year experience supporting enterprise business systems, or 4 years' working experience supporting business systems in a corporate environment required.
Bachelor's degree in Information Systems, Computer Science, Computer Engineering, or a Business-related field preferred.
1 year experience supporting SAP systems preferred.
3 years' experience working in the utility industry preferred.
Effective communication skills with the ability to present ideas in a user-friendly manner.
Solid research, analytical and problem-solving skills relative to a wide range of computer issues.
Self-motivation, organized, and able to absorb and retain information quickly.
Possess a valid driver's license and the ability to travel (up to 20%), as needed.
Ability to participate in after-hours support and the IT on-call rotation.
Must reside within a 30-minute commute, under normal driving conditions, of the Ishpeming office.
SOUND LIKE YOU? Take the next step and apply online at uppco.hirescore.com