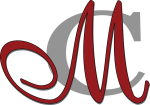 Miscowaubik Club
The Miscowaubik Club, a membership-based social club situated in the heart of Keweenaw National Historic Park, seeks a Head Chef to lead their kitchen team in Calumet, Michigan.
In this position, you will oversee the establishment's food ordering and kitchen staff. Are you are a steward of culinary excellence, an excellent communicator, and have a gift for inspiring others? If so, the Miscowaubik Club may be a perfect fit to create memorable dining experiences for our members and guests.
WHAT WE OFFER.
$21.00 – $25.00 per hour starting wage with review and increase at 90 days.
Relocation assistance, if needed.
Weekly schedule that includes selecting the menu on Wednesday, and preparing meals Thursday-Sunday.
WHAT YOU WILL DO.
Determine food inventory needs, stocking, and ordering of food supplies.
Ensure all food products are consistently prepared and served according to the company recipes, portioning, cooking, and serving standards.
Hire and train kitchen staff with support from Club management.
Oversee training of kitchen employees for safe operation of all kitchen equipment, utensils, cleanliness, and sanitation practices.
Ensure equipment is kept clean and in excellent working condition through personal inspection.
Check/maintain proper food holding and refrigeration temperature controls points.
Prepare paperwork including forms, reports, and schedules in an organized and timely manner.
Work with management to plan and price specials, establish portion sizes, and prepare standard recipe cards for menu items.
Schedule kitchen staff in accord with anticipated business.
Responsible for maintaining/assigning appropriate cleaning schedules for kitchen floors, mats, walls, hoods, kitchen equipment, and food storage areas.
WHAT WE ARE LOOKING FOR.
Previous culinary and cooking experience required; all levels of culinary experience encouraged to apply.
Previous kitchen management experience preferred, however, all levels of leadership experience being considered.
Flexibility in your schedule (days, nights, weekends) customary with food service industry.
An exceptional ability to lead, mentor, and encourage a team environment.
SOUND LIKE YOU? Take the next step and apply online at miscowaubikclub.hirescore.com
Founded in 1903, the Miscowaubik Club stands as an icon to the rich mining history that once dominated the land. Today, members and their guests enjoy the facilities billiards room, bowling alley, gathering spaces, and fine dining and beverage services.