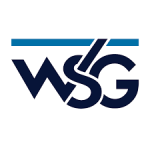 Website Wealth Strategy Group
Wealth Strategy Group (WSG) seeks a dependable Client Relationship Manager to join their team in Marquette, MI. As a Client Relationship Manager, you will be responsible for the coordination and overall management of client account documentation and maintenance.
The essential functions of the position include collaborating with the financial advisor team to prepare client reports as well as maintaining contact with clients to provide and obtain information. This position could become a Junior Financial Advisor for those interested.
If you are friendly and enjoy working with others, this is the job for you!
RESPONSIBILITIES
Serve as the first line of contact for clients and as a liaison between clients and the financial advisor team.

Assist with client inquiries, requests, or redirection.

Prepare account paperwork for account changes.

Facilitate completion of client applications and transfer documents.

Review and maintain beneficiary forms.

Research and calculate client cost basis.

Receive and process on-demand account distributions.

Process and screen incoming checks and account paperwork.

Maintain client database for monitoring deposits, transfers, and new accounts.

Prepare materials for client review meetings and take necessary notes.

Create and proof-read reports and documentation.

Assemble package materials for client mailings.
COMPENSATION/BENEFITS Wealth Strategy Group puts great value in the Client Relationship Manager position by offering a starting salary of up to $60,000/year commensurate with knowledge and experience as well as bonuses. Wealth Strategy Group also offers an excellent benefits package including retirement match and generous PTO.
WHAT YOU NEED TO SUCCEED
Bachelor's degree in Business Administration or related field,

preferred.

3 – 5 years of experience in executive assistance, administrative work, or other related fields in an investment environment,

preferred.

Must obtain Series 7 license within 6 months of employment.

Knowledge of office management systems, CRM software, and Microsoft Office.

Ability to take initiative, self-direct, and organize/arrange priorities as well as working with others.

Ability to conduct themselves professionally on behalf of the firm.
APPLY ONLINE at wsginvest.hirescore.com
ABOUT: Wealth Strategy Group (WSG) helps clients eliminate the complexities of managing the wealth they have worked so hard to achieve and provide a simple, easy to follow plan so they can focus on enjoying life. WSG understands the stress business owners are under to run their companies, support their employees, and spend precious time with their own families. At WSG, they seek to help experienced business owners bridge the gap between the expertise they have running their unique companies, and the expertise they need to ensure the company (usually an owner's largest asset) is as valuable as possible in the months and years preceding succession or a sale. Learn more at wsginvest.com.