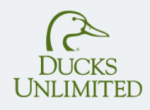 Website Ducks Unlimited
Ducks Unlimited seeks a highly motivated Conservation Manager to join their company. As Conservation Manager, you will lead our conservation program in the state of Florida as part of the South Atlantic conservation team.
This position will be based in Florida. The specific location will be determined based on the candidate selection. 
If you have a passion for conservation and want to lead a program that makes a lasting impact on the environment, this is the job for you! 
RESPONSIBILITIES
Provide leadership to facilitate DU's conservation initiatives, including:

Wetlands

Water

Coastal resiliency

Ecosystem services

Working lands

Land protection

Supervise a staff of conservation professionals. 

Prepare and manage annual budgets. 

Manage existing program elements, including The National Fish & Wildlife Foundation, Natural  Resources Conservation Service, National Coastal Wetlands Conservation Grant Program, and  North American Wetlands Conservation Act-funded efforts. 

Pursue new opportunities for program growth.  

Guide the development, selection, prioritization, funding, and delivery of conservation projects.

Work with development and fundraising staff to secure funding.

Build and maintain relationships with federal, state, local, private landowner, and corporate partners. 

Assist with national, regional, and state specific communications and marketing efforts. 

Work with Directors of Conservation Programs on regional strategic and business plans, fundraising, science, public policy, and budget & personnel administration.

Work as a key member of a team of biologists, engineers, and land protection professionals based in the South Atlantic region.

Accelerate the pace of DU's conservation delivery in Florida, with a priority focus on wetlands restoration and enhancement, land protection, working lands conservation, water conservation, coastal resiliency, and sustainability. 
COMPENSATION/BENEFITS Ducks Unlimited puts great value in the Conservation Manager position by offering an annual salary of $85,000 – $110,000 commensurate with knowledge and experience, as well as an excellent benefits package including 401(k) with partial employer match, Health, Dental, Vision, PTO, & tuition reimbursement.
SCHEDULE. This is a full-time, salaried position working Monday – Friday. Occasional overnight and weekends may be required. This position is located in Florida. The specific location will be determined based on the candidate selection. 
QUALIFICATIONS
Master's or PhD in Ecology, Biology, Environmental Sciences, or related field

preferred. 

5+ years of related experience

preferred

.

Significant regional travel (40%-60%)

required.  

Exceptional verbal and written skills.

Excellent relationship building skills. 

Ability to work independently and as a member of a diverse team.
SOUND LIKE YOU? Take the next step and apply online at ducks.hirescore.com 
ABOUT. Ducks Unlimited, Inc. (DU) is the world's leading wetlands and waterfowl conservation organization. DU's South Atlantic conservation program focuses on restoring, enhancing and protecting critical wetland  habitat in the five-state region that encompasses Florida, Georgia, South Carolina, North Carolina and Virginia. Florida is home to over 20% of wetlands in the United States, and a priority landscape for DU's  conservation delivery that benefits waterfowl, wildlife, and people. We seek highly motivated, driven, and collaborative individuals to lead and grow our conservation footprint in the state of Florida, where DU has conserved over 70,000 acres to date. Learn more at ducks.org