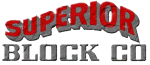 Superior Block Company
Superior Block Company, a complete masonry supplier for concrete, architectural, retaining wall and paver blocks, fireplaces, manufactured stone and building materials, seeks helpful and energetic Counter Sales Associates to join their team in Houghton, Michigan.
WHAT YOU WILL DO.
Write up and process customer orders.
Ensure that products are properly identified and tagged.
Handle customer inquiries and complaints in a positive and constructive manner.
Approve returns and issue credit memos for return goods.
Maintain all price and catalogue books relevant to company products.
Keep merchandise displays organized and attractive in appearance.
Become familiar with all company products, policies and procedures.
Attend training courses in relation to store procedures, safety, products, etc.
Maintain a friendly, courteous, and helpful manner to customers and staff at all times.
Be prepared to work in other departments, as required.
WHAT WE OFFER.
$18 – $25 per hour starting pay based on your experience.
Retirement plan.
Opportunity to increase your pay and work into a management position.
SCHEDULE. This is a full-time position working Monday – Friday and rotating Saturdays. During the off-season and winter months, there is much schedule flexibility available.
WHAT WE ARE LOOKING FOR.
18 years of age or older.
Previous experience in building materials and supplies, a bonus.
Through your interactions, you instill confidence and trust with customers, vendors, and staff.
Possess a keen eye for detail, organization, and accuracy.
Proficiency with computers and MS Office software (Word, Excel, email).
Possess an impeccable attendance record, an exceptional work ethic, and exemplary time management skills.
Ability to work with little to no supervision and are a flexible, adaptable team player.
Possess exceptional verbal and written communication skills.
SOUND LIKE YOU? Take the next step and apply online at superiorblock.hirescore.com
Learn more about the company at superiorblock.com