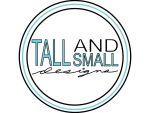 Tall and Small Designs, LLC.
Tall and Small Designs, LLC. seeks an experienced Chief Technology Officer & Co-Founder to lead and oversee development of an industry-changing augmented reality/virtual reality (AR/VR) system. T&SD is located in Houghton, Michigan, however, the CTO can work remotely from anywhere in the United States.
Tall and Small Designs is developing a proprietary AR-based 3D modeling software to assist retail fashion and clothing companies with an online ordering presence with issues related to fast fashion, product returns, and environmental sustainability. This software will change the fashion/clothing landscape for online ordering by empowering retail customers to shop online confidently and effectively. The software development will be outsourced to an established R&D company. The CTO will facilitate communication and collaboration between retail partners and the software development team while in the development phase. The system will be rolled out to select small and medium sized online retail partners in the strategic development phase to ensure maximum effectiveness of the software. From there, the system will be commercialized to all possible customers.
WHAT YOU WILL DO.
Lead and oversee development of new AR/3D modeling system.
Work with Founder to shape strategic plan for technology– define, prioritize, and realize product roadmap.
Serve on executive committee to align technology goals with company objectives.
Assess and provide input on outsourced engineering team selection.
Discover and implement new solutions that yield competitive advantages.
Serve as liaison between company and the R & D company during development.
Serve as liaison between retail partners and company.
Collaborate with R&D to iterate and test first version prototypes by collecting client feedback.
Drive performance, quality, data protection and effectiveness of R & D company.
Join current seed round fundraising effort to represent the company with the investment community.
WHAT WE OFFER. This position requires a leap of faith and is currently unpaid. In exchange for your time commitment of 1 – 10 hours per week, the successful CTO is positioned to receive significant equity as a co-founder in Tall & Small Designs. Company is currently in a seed round of funding and we would expect the CTO/Co-Founder to quickly be able to realize a base salary in addition to the equity.
WHAT WE ARE LOOKING FOR.
A visionary seeking intellectual excitement in a proprietary, industry-changing AR/3D modeling start-up.
Previous experience as a CTO, Head of Engineering and/or technical visionary at a software company helpful; preference given to those with a background in AR/3D modeling.
Experience leading software development, launch, commercialization; experience working in an early-stage successful tech start-up preferred.
Exceptional relationship building skills with an ability to share and collaborate with peers.
Strong product sense able to build engaging tech for customers and evaluate product-market fit and product performance.
You've managed, mentored, and inspired a small team of engineers (4-6 outsourced) providing architectural guidance, code reviews, etc.
Deep knowledge of full-stack, modern development practices (ex: DevOps, APIs).
Proven understanding of engineering best practices for full software development life cycle (coding standards, code review, source control, build, test, deploy, and operations).
Valid driver's license and occasional travel required to attend meetings, conferences, etc.
SOUND LIKE YOU? Take the next step and apply online at tallsmalldesigns.hirescore.com 
ABOUT THE COMPANY. The Founder, Jordan Craven, has won numerous competitions with her game-changing concept establishing credibility and connections in the tech and retail industry. T&SD is a company led by the values of supporting small businesses, encouraging environmental impact awareness, committed to a diverse STEM-based workforce, and building body positivity. These critical pieces of the company vision will not be compromised when making business decisions.