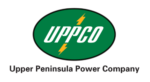 Upper Peninsula Power Company (UPPCO)
UPPCO seeks a Distribution Design Supervisor to join their electric utility team in your choice of Houghton or Ishpeming, Michigan. This position directs, plans, organizes and coordinates design activities for distribution construction and maintenance projects. In addition, this position provides leadership, day-to-day management, and coordination of training for the Design group and serves as a technical resource to engineering and other departments as needed. The successful candidate will develop design guidance and monitor task accomplishments to assure completion in accordance with that guidance. You will assist with underground contract administration as it pertains to the design tool and work order process and provide field support, as needed, to support large design and construction projects. This position reports to the Manager of Distribution Engineering.
WHAT WE OFFER.
Highly competitive salary based on your knowledge and experience.
Comprehensive benefit package.
Relocation assistance available.
WHAT YOU WILL DO.
Distribution Design Supervision
Provide leadership, direction, coordination and oversight for the Design workgroup.
Work with Engineering and direct Designers on the development of project scopes, estimates, and sketches; follow-up with any construction issues arising from the scope or during the design process, including permitting, easements, and survey work.
Provide training, development, and testing of Designers in progression.
Ensure safety onsite; correct deficiencies.
Review estimates and sketches to assure quality and adherence to design guidance.
Perform actual-to-estimate analysis for cost overrun variances; work with Designers and Engineering to improve estimate accuracy and justify any increased project cost.
Design Tool Technical Oversight
Own the design tool platform; ensure accuracy of estimates for billing and accounting purposes.
Facilitate and manage Design Tool updates and modifications with the vendor as necessary.
Address design tool issues and coordinate with design tool vendor to correct.
Perform or assist with any necessary design tool maintenance to assure continuity of design work.
Design to Construction Process
Coordinate as needed to ensure a smooth transition from design to construction activities.
Assist Engineering with procurement/forecast of construction materials.
Initiate/monitor design workflow.
Resolve issues with underground contractors; respond to design related construction issues.
Assist in developing and evaluating bid packages and bidding process, including facilitation of pre-construction, pre-bid, selection, and other necessary meetings with stakeholders.
Distribution Standards Coordination
Participate in meetings; assist other departments with analysis of new/existing material used.
Assist in developing new construction standards; update design tool as standards are revised or added.
Assist in maintaining and updating the UPPCO Service Manual.
Assist with training and prep of Designers for Storm Work, Damage Assessing and other company needs.
WHAT WE ARE LOOKING FOR.
Associate degree or higher in Electrical Technology or related discipline.
5 years' technical experience in the electric utility industry required; experience with electric utility distribution power system design, operations and/or construction preferred.
3 years' experience organizing, coordinating or managing specific utility maintenance, construction or industrial electrical equipment projects required.
Leadership experience preferred.
Proficiency with basic office software (MS Word, Excel, Outlook) and industry design software required; experience with GeoDigital Stakeout a bonus.
Must have a valid driver's license and ability to travel, on occasion, throughout the Upper Peninsula.
SOUND LIKE YOU? Take the next step and apply online at uppco.hirescore.com
UPPCO is a regulated electric utility delivering safe, reliable energy to about 54,000 customers in 10 counties of Michigan's pristine Upper Peninsula. Our assets include 7 hydroelectric renewable energy generation facilities that also offer public recreational opportunities on land and water, 2 combustion turbines providing a total generation capacity of approximately 80 megawatts, 3,300 miles of electric distribution lines, and 58 distribution substations.