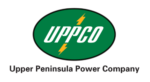 Upper Peninsula Power Company (UPPCO)
UPPCO seeks an Electric Distribution System Designer to join their team in Houghton, Michigan. This position designs electric utility distribution systems to be constructed by providing construction plans, preparing construction costs, creating material requirements, processing work orders, and preparing documents. Scope of projects include electric extensions, upgrades, system improvements, lighting, reconstruction jobs, relocations, industrial parks, subdivisions, primary metering, communications make-ready, re-conductoring, conversions, and road moves. The Designer works under the general supervision of the Regional Engineer.
WHAT WE OFFER.
$46.13 – $49.39 per hour based on your knowledge and experience.
Comprehensive benefit package.
WHAT YOU WILL DO.
Provide construction/maintenance plans using design tools to create sketches, specifying materials and coordinating plans with other utilities/contractors as needed.
Prepare construction costs and documents by calculating material, equipment, labor, and contractor costs; assisting with preparation of bid package for contractor work including overhead, underground, line clearance, etc.
Create material requirements by identifying construction materials; update as changes are made.
Provide project management in conjunction with Regional Engineer and Operations Supervisor by ensuring timely communication amongst stakeholders, resolving design and construction issues during the project, and providing technical assistance as needed.
Process work orders by documenting customer needs, gathering system information, developing locate requests, obtaining applicable legal documents/permits (e.g., property easements, construction permits), providing field support and information to facilitate GIS database updates, reviewing/verifying as-builts during construction, and reviewing/approving contractor purchase orders.
Maintain quality of service by adhering to company standard and industry regulations.
Maintain professional and technical knowledge by attending educational workshops, reading technical publications, networking, and assisting with testing of new software and software changes.
Create/maintain positive customer interactions through onsite meetings and providing prompt response to questions and requests.
WHAT WE ARE LOOKING FOR.
Vocational degree in electric power distribution, successful completion of ICS Lineman's Course or equivalent training required.
3 years' experience designing electrical facilities, or 4 years' constructing electric utility distribution systems required.
Effective communication skills and experience interacting with customers in a service delivery environment required.
Proficiency with computers including Windows-based PCs, word processing, and spreadsheets required; experience with (or ability to become proficient with) SAP and estimating software.
Mechanical and computational aptitude required as you will read maps and construction documents, sketch drawings, and work with contracts and other documents pertinent to electric utilities.
Valid driver's license required and willingness/ability to travel to work sites as needed.
Must reside within 30 minutes of Houghton, Michigan Service Center.
SOUND LIKE YOU? Take the next step and apply online at uppco.hirescore.com
UPPCO is a regulated electric utility delivering safe, reliable energy to about 54,000 customers in 10 counties of Michigan's pristine Upper Peninsula. Our assets include 7 hydroelectric renewable energy generation facilities that also offer public recreational opportunities on land and water, 2 combustion turbines providing a total generation capacity of approximately 80 megawatts, 3,300 miles of electric distribution lines, and 58 distribution substations.