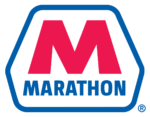 Website Marathon Petroleum Company
MPC's El Paso Refinery is currently accepting applications for an experienced Journeyman Maintenance Electrician. Electricians support the operation of the refinery by properly maintaining refinery electrical systems which allows for safe, compliant, and reliable refinery operations. This position works Monday to Friday, 8-hour shifts, with required overtime when necessary.
Responsibilities include but are not limited to:
Using various tools and equipment to effectively troubleshoot-repair-install-commission electrical systems.
Performing work per applicable standards/specifications (Marathon, Industry, or Manufacturer).
Executing preventative maintenance activities as part of our Mechanical Integrity Program.
Ability to use/understand electrical one-line drawings, electrical schematics, and operate electrical testing equipment.
Having a full understanding of troubleshooting, maintaining, repairing, and replacing components in both AC/DC electrical systems.
Properly executing Lockout/Tag-out procedures, work permitting, and other standard industrial safety processes.
Adhering to and understanding of Marathon's electrical safe work practices.
Racking in and out electrical contactors and circuit breakers.
Maintaining required safety and development training per site plan.
Understanding when electrical PPE is necessary and donning it when appropriate.
Fostering a positive attitude and a willingness to collaborate with others to accomplish work efficiently and meet high-quality standards.
Required Qualifications:
High School Diploma or equivalent is required.
Successful completion of an Electrical Craft certified apprenticeship program OR

2+ years of verifiable journeyman level work experience in the craft OR
an associate of Applied Science degree from an accredited technical college or university is required.

A current State Journeyman Electrician license is required.
Must be able to wear appropriate PPE in the refinery and be able to physically perform all tasks in the field.
Must have a clean and valid driver's license.
Must be legally authorized to work in the US without the need for future VISA sponsorship.
Preferred Qualifications:
Experience with SAP and Microsoft Office preferred.
Medium and/or high voltage experience preferred.
A minimum of 3 years of electrical experience in a refining, petrochemical, or other related heavy industry.
Physical Requirements
Work performed at ground level and at heights on concrete, metal grating, gravel, asphalt, and piping surfaces, while climbing, lifting up to 55 pounds, carrying 10-20 pounds, pushing/pulling up to 75 pounds with mechanical assistance, and working in confined spaces.
Must be able to walk, sit, stand, reach, stoop, bend, kneel, squat, crawl, climb ladders, work at heights, and use excellent balance.
Pay and Benefits
Starting rate commensurate with experience. This position offers highly competitive benefits including Medical, Dental and Vision benefit options, Paid Parental Leave, Company Match on 401(k) Contributions, Cash Balance Pension Retirement Plan, and much more!
APPLY ONLINE at marathon.hirescore.com
About Marathon's El Paso Refinery: Our El Paso refinery is located approximately three miles east of downtown El Paso, Texas. The refinery was originally two facilities with the north portion built by Chevron in 1928, and the south portion built by Texaco in 1931. The operations of both sites were modernized over the years, and the two plants were combined in 1993.
The El Paso refinery has a crude oil refining capacity of approximately 131,000 barrels per calendar day (bpcd). The refinery processes sweet and sour crudes into gasoline, distillates, heavy fuel oil, asphalt, and propane and has access to the Permian Basin shale region. Products are delivered from the El Paso refinery by truck, rail, and pipeline. Learn more at www.marathonpetroleum.com
Marathon Petroleum Company is an Equal Opportunity Employer.