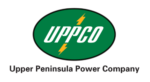 Upper Peninsula Power Company (UPPCO)
UPPCO seeks a knowledgeable and experienced Manager of Distribution Engineering to join their team in your choice of Houghton or Ishpeming, Michigan. This position provides leadership and is responsible for the design, construction, and maintenance strategy of UPPCO's electrical system facilities. This includes ensuring engineering employees have the appropriate technical training, materials, equipment, and support necessary to operate and maintain UPPCO's electric systems. In addition, the Manager will manage staffing and personnel matters, material resources and associated budgets necessary to conduct engineering processes. This position reports to the Direction of Distribution Operations.
WHAT WE OFFER.
Highly competitive salary based on your knowledge and experience.
Comprehensive benefit package.
Relocation assistance available.
WHAT YOU WILL DO. Provide expertise and leadership for the following areas:
Distribution Engineering
Coordinate, manage, and oversee electrical system design/engineering for the distribution system utilizing available modern technologies; design includes overcurrent protection and distributed energy resource interconnections to the distribution system.
Manage and provide direction to distribution engineers and designers.
Reliability/Compliance & Records Management
Develop/implement strategic business plans/processes incl. analysis/reporting to insure regulatory compliance (NERC, MPSC, FERC, etc.).
Manage/maintain engineering documents.
Provide design and as-built data to maintain accuracy of plant records data in the GIS platform.
Assist with the development of MPSC tariffs, rate cases and rules; support to legislative issues as needed.
Assess future market and technical trends in the electric utility business and ensure facilities and practices comply with regulations/codes/policies.
Provide technical support for meter testing records compliance and MPSC reporting.
Forecasting, Planning & Budgeting
Manage development of long-range system planning, system integrity analysis, distribution system network analysis and system enhancement plans.
Oversee development of specific distribution system expansion plans; create/assist in capital project cost forecasting and budgeting.
Meet with stakeholders to resolve issues and represent UPPCO with external groups.
Standards, Training & Safety
Develop electrical facility systems/processes using best engineering practices, implementing effective business management practices, and managing financial stability.
Provide oversight of equipment maintenance strategies that align with engineering designs and manufacturer specifications.
Oversight of distribution construction standards, electric service rules, and electrical operating procedures.
Assist with evaluation/standardization of methods and the development/maintenance of drawing control standards for GIS mapping, construction standards and customer service manuals.
Projects, Construction & Contract Management
Develop and manage distribution engineering group's portion of capital and expense budgets.
Project management to ensure scope, change tracking, estimates, schedule and project cost tracking are maintained.
Manage development of new equipment start-up and commissioning procedures and support.
Oversee process for retention of design/project records associated with engineering designs.
Responsible for contract administration for shared facilities, municipal lighting agreements, railroad licenses and municipal pole attachments.
ATC Capital Project & Agreements Management
Assist with American Transmission Company (ATC) agreement.
Review and respond to ATC requests for service affecting distribution system; design and construction of required distribution upgrade.
WHAT WE ARE LOOKING FOR.
Degree in Electrical Engineering preferred.
5 years of electric utility experience related to distribution and/or substation systems required.
5 years of working experience as an engineer using engineering principles required.
2 years of formal leadership and project management experience required.
Professional Engineer license in Michigan preferred.
Ability to lead and manage the design, construction and maintenance of electrical distribution facilities.
Proficiency using basic office software (MS Word, Excel, Outlook calendar/email, PowerPoint) and ERP software (SAP preferred).
Must have a valid driver's license and ability to travel throughout the Upper Peninsula covering the UPPCO service territory.
SOUND LIKE YOU? Take the next step and apply online at uppco.hirescore.com
UPPCO is a regulated electric utility delivering safe, reliable energy to about 54,000 customers in 10 counties of Michigan's pristine Upper Peninsula. Our assets include 7 hydroelectric renewable energy generation facilities that also offer public recreational opportunities on land and water, 2 combustion turbines providing a total generation capacity of approximately 80 megawatts, 3,300 miles of electric distribution lines, and 58 distribution substations.