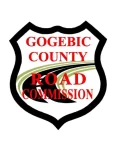 Gogebic County Road Commission
The Gogebic County Road Commission seeks a motivated Civil Engineering Assistant to join their team in Bessemer, MI. As a Civil Engineering Assistant, you will perform a variety of tasks such as surveying, AutoCAD drafting, and construction inspection and testing.
WHAT WE OFFER.
Competitive annual salary of $55,000-$65,000 commensurate with knowledge and experience.
Excellent benefits package including:

Health, dental, vision, and life insurance
Paid vacation, sick leave, and holidays
Pension plan
Longevity bonuses
Cell phone allowance

Schedule varies by season. Overtime may be required.

Summer: Monday – Thursday 6:00 a.m. – 4:00 p.m.
Winter: Monday – Friday 7:00 a.m. – 3:00 p.m.
WHAT YOU WILL DO.
Review and inspect Road Commission projects.
Survey for line divisions such as right-of-way, maintenance projects, bridge and culvert projects, etc.
Use the CADD system to input survey data and develop survey records.
Develop and analyze design computations.
Perform a variety of tasks related to the engineering function of the Road Commission.
Develop plans and drawings of current and proposed conditions.
Gather and organize projects and enter data into Field Manager software.
Execute traffic control count surveys using software and instrumentation.
Perform nuclear density measurements of construction materials.
Perform other duties as assigned.
WHAT WE ARE LOOKING FOR.
Bachelor's degree in civil engineering technology and 1+ year of engineering experience in construction and/or design OR
Associate degree in civil engineering technology, construction technology, surveying technology, or construction management and 3+ years engineering experience in construction and/or design
Must have or be willing to obtain the following within one year of employment:
MDEQ Storm Water Operator Certification.
Testing as required by the GCRC's Nuclear Regulatory Commission's license to operate and maintain the nuclear density gauge.
FieldManager Training.
Computerized Office Technician.
Pavement Surface Evaluation and Ratings (PASER).
Familiarity with MDOT's Standard Specifications for Construction and Design Standards.
Proficiency in Microsoft Word and Excel.
Must have or be willing to obtain a valid driver's license.
APPLY ONLINE. Click "Apply Now".
ABOUT: The Gogebic County Road Commission was established in 1909.  GCRC is responsible for over 1,000 miles of paved and unpaved roads and 61 bridges. We currently have a five-member Board of Road Commissioners who are appointed by the County Board.  County road commissions were organized by Public Act 283 of 1909 to achieve two primary goals: To provide continuity in road construction and maintenance across the state; and to provide cost-efficient and high-quality road services for county roads. Learn more at https://gogebiccountyroadcommission.org/