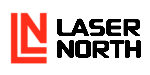 Laser North
Laser North, a laser cutting and fabrication specialist, seeks Entry Level Welders to join their team in Baraga, Michigan. This position offers training for someone motivated to learn a skilled trade and advance in the welding industry. You will learn by assisting the welding department with the fit-up and welding of components to produce product in a timely fashion, while maintaining the highest level of quality and safety in our industry.
What We Offer:
$14.00 – $17.00 per hour starting pay based on skills and experience.
Medical and dental insurance.
Performance based bonus.
Paid time off (vacation, holidays, personal days).
401(k) retirement plan.
Great management.
Skills and safety training .
Company provided apparel.
Safe, clean, and bright working environment.
What You Will Do:
Work with welding department and leadership team to learn effective and productive welding operations.
Learn to fabricate complex weldments in accordance with customer requirements/specifications.
Take ownership of organizing and cleaning specified work area in the welding department.
Take the initiative to help other production areas as needed.
Communicate with the Leadership Team when necessary.
Qualifications:
Self-motivation and excellent work ethic, required.
Previous manufacturing, construction, farming, forestry or entrepreneurial experience preferred, but not required.
Ability and motivation to learn about welding including reading and understanding welding prints/symbols and reading/using precise measuring equipment.
Once trained, possess a desire to become AWS certified.
Ability to balance a sense of urgency while maintaining the highest level of safety, quality and efficiency as a welder.
Ability to follow business rules and guidelines, safe work practices and proper lifting techniques.
Sound like you? Take the next step and apply online at lasernorth.hirescore.com
Laser North is the very image of The American Business—intertwining innovation and technology, with hard working, competent and motivated employees. We are a competitive and responsive manufacturing business that enjoys a challenge and constantly strives to offer our customers exemplary service. We attribute our success to the motivation, skill, and teamwork of our employees, and we understand the importance of maintaining a personal relationship with each valued team member. If you enjoy a fast-paced work environment, working with your hands, and being a valued member of a motivated team, we want to hear from you! Learn more about the company at lasernorthinc.com