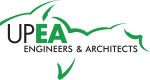 U.P. Engineers & Architects
U.P. Engineers & Architects (UPEA) seeks an entry level Environmental Technician or Geologist to join their team in your choice of locations:  Houghton, Iron Mountain, Ishpeming, or Sault Ste. Marie, Michigan, or Marinette, Wisconsin. This is an excellent opportunity for someone to develop experience in the environmental field with a team of professionals.
WHAT YOU WILL DO.
Soil and groundwater sampling.
Contaminated site investigations.
Soil classification.
Lead and asbestos sampling.
Wetland delineations.
Environmental reporting (Phase I ESA, Phase II, BEA, etc.).
WHAT WE OFFER.
$40,000 – $50,000+ annually based on your knowledge and experience.
Performance bonuses.
Health, vision and dental insurance.
Matched 401(k) retirement plan.
Paid time off and paid holidays
Employee Stock Ownership.
QUALIFICATIONS.
Bachelor's degree in Environmental Engineering, Environmental Science, Geology, or a related discipline preferred.
Strong technical writing skills with ability to document data.
Ability to work independently on job sites.
Physical ability to lift, push, pull or carry up to 50 pounds.
Experience with or knowledge of wetlands, soil classification and Phase I Environmental Site Assessments helpful.
Proficiency with computers, AutoCAD, GIS/ArcMap, and Microsoft Office software required.
Valid driver's license and willingness/ability to travel (as needed based on projects/meetings) required.
SOUND LIKE YOU? Take the next step and apply online at upea.hirescore.com
UPEA is an employee-owned company serving the Upper Peninsula of Michigan and Northern Wisconsin. With offices in Houghton, Iron Mountain, Ishpeming, and Sault Ste. Marie, Michigan as well as Marinette, Wisconsin, UPEA is the largest professional-services firm headquartered in the region. UPEA is a team of 60+ professional engineers, architects, surveyors, and environmental engineers and have been in business for more than 60 years. Take your career to the next level by joining the UPEA team where job satisfaction is consistently high, and turnover is low.