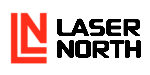 Laser North
Laser North, a professional, high volume, manufacturing job-shop, seeks a motivated and experienced Estimator/Project Manager to join their team in Hayti, South Dakota.
The goal of the Estimator/Project Manager is to provide service that ensures a rock-solid and positive customer experience every time, company growth, and business stability.
WHAT WE OFFER.
Very competitive salary to be based on your knowledge and experience.
Medical, prescription drug and dental insurance.
Performance-based bonus.
401(k) retirement plan.
Paid time off (vacation, holidays, personal days).
WHAT YOU WILL DO.
Estimate and bid various custom manufactured metal parts and assemblies.
Accept orders and coordinate production scheduling.
Coordinate shop drawings.
Program and nest for laser cutting.
Provide technical support to customers and production team.
Progress tracking.
Job costing.
WHAT WE ARE LOOKING FOR.
A robust combination of positive attitude, professionalism, and work experience to provide the knowledge, skills, and abilities required to perform the job.
Strong written and verbal communicational skills.
Keen ability to remain organized.
3 years' experience in metal manufacturing preferred, but not required.
Basic computer skills and working knowledge of Microsoft Office.
Experience with SolidWorks®, AutoCAD®, or other computer-based drafting programs preferred, but not required.
SOUND LIKE YOU? Take the next step and apply online at lasernorth.hirescore.com
Laser North is the very image of The American Business—intertwining innovation and technology, with hard working, competent, and motivated employees. Laser North is a competitive and responsive manufacturing business which enjoys rising to meet a challenge and constantly strives to offer customers exemplary service. Company success is attributed to the motivation, skill, and teamwork of their employees, and understanding the importance of maintaining a personal relationship with each valued employee.