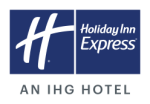 Holiday Inn Express
The Holiday Inn Express in Marinette, Wisconsin (a franchise operated by Moyle Real Estate & Development) seeks full-time and part-time Executive Housekeepers to join their hotel. Flexible schedules available.
This is a brand-new property expected to open in September of 2023. It will include 93 rooms offering exceptional guest experiences. As the Executive Housekeeper, you will keep all aspects of housekeeping and laundry running smoothly – and ensure high standards are met to deliver memorable and unique guest experiences. Become a key player in a great new environment!
WHAT YOU WILL DO.
Schedule and supervise staff; assign daily room and cleaning duties to ensure adequate coverage in accordance with operational needs.
Educate and train team members in compliance with safety regulations.
Ensure staff are properly trained and have the tools and equipment necessary to carry out job duties.
Perform housekeeping duties as needed including making beds; dusting; vacuuming; cleaning bathrooms; replacing supplies; cleaning windows, mirrors and patio doors.
Make sure the quality of housekeeping and laundry services is always superb – we have standards – but it's up to you to make rooms special and memorable for guests.
Schedule routine inspections of guest rooms and public areas to ensure furnishings, rooms, equipment, linens, public restrooms, lobby, etc. are clean and in good order to meet guest satisfaction.
Carry out special requests from guests, VIPs, repeat visitors and club members.
Help guests with their questions and complaints to achieve complete guest satisfaction.
Look smart – wear your uniform with pride.
Maintain/order supplies and equipment whilst minimizing waste.
Reunite items with owners – and log any lost and found property.
May also serve as manager on duty.
WHAT WE OFFER.
$15 – $17 per hour starting pay.
Paid time off and paid holidays.
Company provided uniform.
Team members enjoy substantially discounted room rates at Holiday Inn Express hotels nationwide.
Full-time and part-time positions available for this 8am – 3pm shift. Flexibility required to cover nights, weekends and/or holidays as needed.
WHAT WE'RE LOOKING FOR.
Must be 18 years of age or older.
Preference given to candidates with prior experience in housekeeping, sanitation, laundry operations and/or guest services; management or supervisory experience preferred.
Someone who is passionate about delivering exceptional customer service at all times and understands that we're leaders in our industry and in our community—integrity is essential.
Flexibility in your schedule (days, nights, weekends, holidays) customary with the hotel industry.
Someone motivated to use safe work practices.
Position requires an ability to lift up to 30 pounds, push/pull up to 100 pounds (with assistance), bend, stretch and twist, stand for long periods of time, and work with cleaning chemicals as needed.
SOUND LIKE YOU? Take the next step and apply online at moyleusa.hirescore.com
ABOUT US. We welcome everyone and create inclusive teams where we celebrate difference and encourage colleagues to bring their whole selves to work. We are an equal opportunity and promote a culture of trust, support and acceptance–always welcoming different backgrounds, experiences, and perspectives. Join us to become part of our hotel family.