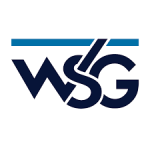 Website Wealth Strategy Group (WSG)
Wealth Strategy Group (WSG) seeks a dependable Executive Administrative Assistant to join their team in Marquette, MI. As an Executive Administrative Assistant, you will be responsible for providing prompt and accurate support to WSG's Principal Advisor and President. The essential functions of the position include service to internal personnel by handling administrative and financial reports, changes, and questions over the telephone or electronically.
If you are friendly and enjoy working independently, this is the job for you!
RESPONSIBILITIES
Provide support to WSG's Principal Advisor and President.

Coordinate and schedule daily calendar, appointments, presentations, meetings, and events.

Take and distribute meeting notes, monitor act

ion steps, and ensure timeliness of completion.

Create regular reports and update internal databases.

Make travel arrangements.

Respond to phone calls and emails.

Suggest more efficient ways to run the office and troubleshoot malfunctions.

Review and recommend changes to our company policies.

Supervise marketing content and coordinate resources.

Coordinate company financial reviews.

Moderate QuickBooks input.
COMPENSATION Wealth Strategy Group puts great value in the Executive Administrative Assistant position by offering a starting pay up to $55,000/year, commensurate with knowledge and experience, as well as an excellent benefits package.
WHAT YOU NEED TO SUCCEED
Bachelor's degree

preferred.

Experience in executive assistance, administrative work, or other related fields

preferred.

Qualifications as a Personal Assistant or Secretary

a plus.

Ability to maintain confidentiality.

Knowledge of office management systems, ERPs, and Microsoft Office.

Knowledge of office equipment, procedures, and software.

Ability to take initiative, self-direct, and organize/arrange priorities as well as work with others.

Strong organizational and multitasking skills.

Strong verbal and written communication skills.
APPLY ONLINE at wsginvest.hirescore.com
ABOUT: Wealth Strategy Group (WSG) helps clients eliminate the complexities of managing the wealth they have worked so hard to achieve and provides a simple, easy-to-follow plan so they can focus on enjoying life. WSG understands the stress business owners are under to run their companies, support their employees, and spend precious time with their own families. At WSG, they seek to help experienced business owners bridge the gap between the expertise they have running their unique companies, and the expertise they need to ensure the company (usually an owner's largest asset) is as valuable as possible in the months and years preceding succession or a sale. Learn more at wsginvest.com.