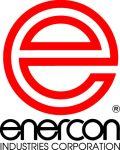 Enercon Industries Corporation
Enercon Industries Corporation seeks a Field Service Technician/Engineer to join their team in Menomonee Falls, Wisconsin.
The Field Service Engineer is a key role providing technical equipment support at customer facilities domestically and internationally. When not traveling, this position provides 1st or 2nd line technical support to internal and external customers of Enercon. The Field Service Engineer is also responsible for guiding and training new Field Service Engineers on inspection and testing of Enercon products in the plant before shipping. If you're an electrical technician or engineer with manufacturing experience looking to travel up to 50% of the year, this may be your dream job.
WHAT YOU WILL DO.
Perform start-up assistance, repairs, maintenance, and training on equipment at customer sites as needed; proactively suggest a spare part listing to increase uptime onsite.
Provide timely technical support to customers via telephone, email and/or text message.
Train new Enercon staff within the test/repair/service departments; serve as technical resource for members of the sales department and lab technicians.
Provide after-hours support via cell phone and email on a rotational basis to help fulfill Enercon's 24/7 service program coverage.
Provide production floor support on a rotational schedule in testing Enercon machines after assembly to assure they meet our standards before shipping. Testing can involve final assembly and packaging. Most often will include electrical testing and verification of the machine.
Perform routine inspections, maintenance, and upgrades in the test/repair departments and labs to maximize efficiency and minimize issues.
Inspect, troubleshoot, document, and repair Enercon equipment returned by customers.
Utilize computers for various activities such as logging information and programming PLCs.
Prepares field service reports, service billing worksheets, and expense reports upon job completion.
WHAT WE OFFER.
Excellent starting salary based on experience.
PLUS bonus based on travel (paid quarterly).
Annual discretionary bonus plan based on company profitability.
Medical, dental, vision, life, and disability insurance; health reimbursement account.
Paid time off and paid holidays.
401(k) retirement plan with a profit-sharing employer contribution.
Supportive team members committed to each other's success.
WHAT WE ARE LOOKING FOR.
Associate's degree or higher in Electrical Engineering, Electro-Mechanical Technology, Electrical Engineering Technology or Manufacturing Engineering Technology or other related engineering discipline preferred.
Experience as a field service technician or engineer preferred.
Basic knowledge of equipment used for production and general manufacturing, and the ability to work safely with high-voltage and high-power equipment.
Ability to utilize test equipment such as oscilloscopes, multimeters, and current probes.
Thorough understanding of mechanical and electrical schematics/diagrams.
Strong written and verbal communication skills with the ability to work efficiently to meet deadlines.
Physical ability to work in a factory setting and lift up to 50 pounds.
Willingness and ability to work after-hours, weekends, and holidays to meet customer needs.
Valid driver's license and willingness and ability to travel (approx. 50%) required; passport helpful.
SOUND LIKE YOU? Take the next step and apply online at enercon.hirescore.com