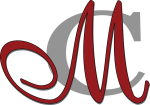 Miscowaubik Club
The Miscowaubik Club, a membership-based social club situated in the heart of Keweenaw National Historic Park, seeks an experienced General Manager to join their leadership team in Calumet, Michigan.
In this position, you will focus on the business side—growing the business and increasing membership. Do you have an engaging personality that draws people to you? Have you had success in growing a business whether it be a club, restaurant, hospitality venue, or similar service business? If so, the Miscowaubik Club may be a perfect outlet for your extraordinary talent creating memorable social and dining experiences for our members and guests.
WHAT WE OFFER.
$25.00 – $30.00 per hour starting wage with regular reviews and wage increases based on performance.
Relocation assistance, if needed.
Full-time Monday-Friday position; schedule flexibility is available.
WHAT YOU WILL DO.
Grow business and membership by engaging with local businesses, organizations, universities, and community members.
Lead, direct, and manage business operations including budgeting and forecasting, strategic planning, service initiatives, performance, implementing and complying with Club policies and standards, managing reservations, overseeing sales and marketing initiatives, leading and developing the operations team, responding to guest inquiries and resolving concerns, and leading employee meetings.
Monitor and develop team member performance to include professional development, scheduling, conducting counseling/evaluations, and delivering recognition and rewards.
Recruit, interview, and train team members.
Oversee service quality, operational efficiency, guest satisfaction, and standards compliance. Ensure guest and team member satisfaction at all times.
Identify operational performance, productivity and efficiency gaps; correct deficiencies.
Serve as primary liaison with Board of Directors.
WHAT WE ARE LOOKING FOR.
Associate degree or higher preferred.
Minimum of 3 years' management experience in the hospitality, entertainment, or restaurant industry, or a directly related position required.
Experience managing a small team (currently 10) required.
Experience with budgeting and forecasting required.
Experience reporting to a Board of Directors helpful.
An exceptional ability to lead, mentor, and encourage a team environment.
SOUND LIKE YOU? Take the next step and apply online at miscowaubikclub.hirescore.com
Founded in 1903, the Miscowaubik Club stands as an icon to the rich mining history that once dominated the land. Today, members and their guests enjoy the facilities billiards room, bowling alley, gathering spaces, and fine dining and beverage services.