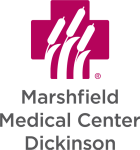 Marshfield Medical Center-Dickinson
The Marshfield Medical Center-Dickinson seeks an Imaging Manager to join their team in Iron Mountain, Michigan.
This position leads and directs the overall operations of Radiology, CT, Nuclear Medicine, Mammography, Ultrasound, Cardiac Diagnostics and MRI in accordance with hospital, state and federal regulations.
WHAT YOU WILL DO.
Prepare annual capital, operating and staffing budgets; monitor productivity, financial data, and make necessary adjustments to maintain performance and productivity within budget.
Establish and maintain department policies/procedures; ensure safety and infection control standards are met; adhere to federal and state regulations (ACR, MQSA, Radiation Safety, NRC).
Ensure competency of staff through hiring, training, evaluation, correction action and termination as necessary; promote professional development of staff; support accountability through quality imaging and customer care.
Provide oversight and control of the department chargemaster, supplies and contrast; work collaboratively with billing and coding to ensure appropriateness and accuracy.
Evaluate and maintain equipment, service contracts, contrast and supplies; collaborate with administration to evaluate and expand upon new and existing services, equipment, technologies and future opportunities based on community need.
Review and maintain CON (certificate of need) and ACR accreditations.
Maintain effective and professional communication with providers, department managers and administration to provide a cohesive approach to clinical service delivery.
Review and renew contract agreements with clinical college affiliations.
WHAT WE OFFER.
$81,889 – $122,844 annual starting salary based on knowledge and experience.
Health, dental, and vision insurance.
Short and long-term disability insurance and life insurance.
Prescription drug coverage.
Flex spending account for uncovered medical and/or daycare expenses.
401(k)/Roth 401(k) retirement plan with employer contribution (3% of annual wage first year; second year—Marshfield will match your contribution up to 4%).
Paid time off (sick, vacation).
Weekday position (no weekends) generally working 6am-2pm, 7am-3pm, 8am-4pm, or as assigned.
WHAT WE ARE LOOKING FOR.
Graduate from an AMA accredited Radiologic Technology program required; Bachelor's degree preferred.
5 years' experience in Radiology or a directly related field preferred.
Experience leading or supervising a unit or department preferred; leadership experience in a clinic, hospital or healthcare setting a bonus.
Certifications in Basic Cardiac Life Support (BCLS), American Registry of Radiologic Technologists (ARRT), and American Registry for Diagnostic Medical Sonography (ARDMS) preferred.
Working knowledge of radiation safety protocols, RIS, PACS and EMR.
Exceptional customer service skills with a professional demeanor that ensures trust, competence and compassion amongst peers and team members.
Ability to successfully pass a pre-hire drug screening and background check.
SOUND LIKE YOU? Take the next step and apply online at dchs.hirescore.com