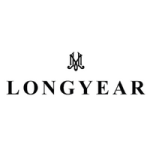 Website JM Longyear
JM Longyear, LLC. seeks a highly motivated Information Technology Manager in Marquette, Michigan. As an Information Technology Manager, you will be responsible for the strategic and tactical management of JM Longyear's Information Technology Department. 
If you have strong critical thinking skills and previous Information Technology experience, this is the job for you. 
RESPONSIBILITIES
Develop and execute IT strategy for infrastructure and applications. 

Partner with JM Longyear business leaders to understand current and long-term business needs.  

Evaluate people, processes, and systems and provide guidance on the intersection of business process and technology. 

Develop and implement business continuity protocols to minimize disruption to business operations. 

Analyze IT infrastructure and systems performance to assess operating cost, productivity levels, upgrade requirements, and other metrics.

Design and implement IT systems, policies, and procedures. 

Manage IT asset inventory and desktop computing hardware lifecycle.

Lead a team of both internal employees and external providers.

Evaluate and contract with external partners. 

Manage annual IT budget and ensure cost effectiveness within IT operations. 

Facilitate IT audits and investigations.
COMPENSATION/BENEFITS: JM Longyear puts great value in the Information Technology Manager position by offering a competitive salary commensurate with qualifications and experience, as well as 401(k), Health, Dental, Vision, & PTO.
SCHEDULE: This is a full-time, day shift position working Monday – Friday 8:00am – 5:00pm. Hybrid may be an option once fully trained.  
Less than 20% of travel is required on a regular basis. More travel may be required for specific projects. 
QUALIFICATIONS
Bachelor's degree in Information Technology, Systems Administration, or equivalent experience

required. 

10+ years experience in Information Technology or related/equivalent field

required. 

5+ years experience in Information Technology management

required. 

Experience in Information Technology in

a in a multi-site environment

preferred

.

Exceptional verbal and written skills.

Willingness to travel less than 20%. 

Valid Michigan driver's license and reliable transportation. 

Must be able to pass a background check. 
PREFERRED QUALIFICATIONS
Prior experience in the following

preferred

:

External managed service providers (MSPs).

Solutions development methodologies (DevOps, Agile, Software Dev Lifecycle).

Systems implementation project management.

Microsoft SQL and database administration.

Problem solving techniques (A3, DMAIC, etc.)

Major ERP systems (SAP, Oracle, Dynamics 365).

Microsoft business critical solutions (O365, Azure, SharePoint, Teams).
SOUND LIKE YOU? Take the next step and apply online at jmlongyear.com/apply-now/. Scroll down to "Marquette, MI" on the bottom left and select "Information Technology Manager". 
ABOUT Longyear's legacy of growth and cultivation extends beyond our work to include our way of life. Our headquarters is in Marquette, MI along the shores of Lake Superior, and we serve a six-state region across the northern Midwest. 
Our friendly, active communities brim with grit and determination, and our people live strong amidst incredible natural beauty. Learn more at jmlongyear.com