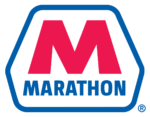 Website Marathon Petroleum Company LP
Title: Instrument Technician
Company: Marathon Petroleum Company LP
Location: El Paso, TX
The Marathon Petroleum El Paso Refinery is seeking a highly motivated Instrument Technician to join our team. The Instrument Technician is responsible for the maintenance and inspection of the refinery's equipment and works Monday-Friday, 8-hour shifts. The refinery operates 24 hours a day, 7 days per week.
Instrument Technicians at this facility perform a variety of duties. Although responsibilities vary on a daily basis, the primary responsibility of an instrument technician is to inspect and repair equipment and instrumentation within the refinery.
Other primary responsibilities will include:
Ensure that all equipment is safely released and all documents are in order prior to starting work each day.

Ensure all work is performed in a safe manner within Health/Safety/Environmental procedures and within applicable codes/standards.

Communicate significant safety and equipment issues to supervisor and all applicable levels of site management.

Foster open communication and collaboration across all refinery departments to accomplish work efficiently and to high quality standards.

Maintain professionalism and work to foster an inclusive environment for all.

Complete all required documentation (work orders, calibration sheets, etc.) in a timely manner.

Perform calibration and maintenance on all instrumentation and associated equipment including transmitters, control valves, solenoid valves, vibration equipment, temperature, PLCs, control systems, and more.

Participate in development of maintenance procedures.

Participate in evaluating and optimizing maintenance routines to maximize plant/equipment availability.
Required Qualifications
High school diploma or equivalent

required

.

Successful completion of a recognized apprenticeship program

OR

2+ years Military training in a related field

OR

4+ years of instrument experience

required.

Experience and knowledge in installation, troubleshooting, repair, and calibration of instrumentation (control valves, transmitters, and/or Programmable Logic Controllers (PLCs)

required.

At least 18 years of age

required.

Adherence to a strict Drug and Alcohol policy.
Preferred Qualifications
Experience in petrochemical facilities

preferred.

2 years experience in instrumentation, electrical, or process controls

preferred.

Good mechanical aptitude, oral and written communication skills, and sound decision-making ability.

Ability to perform well in a team environment working with little supervision.
Physical Requirements
Work performed at ground level and at heights on concrete, metal grating, gravel, asphalt, and piping surfaces, while climbing, lifting up to 55 pounds, carrying 10-20 pounds, pushing/pulling up to 75 pounds with mechanical assistance, and working in confined spaces.
Must be able to walk, sit, stand, reach, stoop, bend, kneel, squat, crawl, climb ladders, work at heights, and use excellent balance.
Pay and Benefits
Starting rate commensurate with experience. This position offers highly competitive benefits including Medical, Dental and Vision benefit options, Paid Parental Leave, Company Match on 401(k) Contributions, Cash Balance Pension Retirement Plan and much more!
APPLY ONLINE AT marathon.hirescore.com
About Marathon's El Paso Refinery: Our El Paso refinery is located approximately three miles east of downtown El Paso, Texas. The refinery was originally two facilities with the north portion built by Chevron in 1928, and the south portion built by Texaco in 1931. The operations of both sites were modernized over the years, and the two plants were combined in 1993.
The El Paso refinery has a crude oil refining capacity of approximately 131,000 barrels per calendar day (bpcd). The refinery processes sweet and sour crudes into gasoline, distillates, heavy fuel oil, asphalt and propane and has access to the Permian Basin shale region. Products are delivered from the El Paso refinery by truck, rail, and pipeline. Learn more at www.marathonpetroleum.com
Marathon Petroleum Company is an Equal Opportunity Employer.