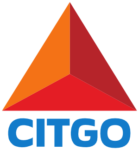 Website CITGO
Title: Instrument Technician
Company: CITGO
Location: Corpus Christi, TX.
CITGO Petroleum Corporation is seeking to hire exceptional Instrument Technicians who can provide Maintenance field expertise that will support our ongoing Operations at the Corpus Christi Refinery.
RESPONSIBILITIES
Troubleshooting and performing proactive preventative maintenance on field instrumentation in an industrial environment.
Typical Devices Include: Flow, Level, Pressure, and Temperature transmitters, Control valves, tank gauging systems, Fired Equipment and Rotating Equipment protection systems, and area monitors.
Proficient use of P&IDs, Multi-meters, and communication systems such as Foundation Fieldbus, Modbus, and Hart.
Experience in troubleshooting Radar levels and Wireless systems is preferred but not required.
Available for Call-Outs, night coverage, and Extended hours for Turn-Around and Unit Emergencies.
MINIMUM/PREFERRED QUALIFICATIONS
Required education/experience

5 years of industrial experience as a journeyman level Instrument Technician, OR
Associate degree in Instrumentation, OR
Level 4 NCCER or ISA instrumentation certification plus 3 years of industrial experience as an Instrument Technician and/or tubing fitter.

Supervisory and/or planning experience preferred but not required.
Valid driver's license.
High school diploma or equivalent.
Candidates must be able to obtain a TWIC (Transportation Worker Identification Credentials Card).
Must successfully complete assessments, background checks, and medical exams.
REQUIREMENTS
Work overtime (including weekends and holidays).
Lift up to 50 pounds.
Work in enclosed spaces such as tanks and vessels.
Work safely near large, hot, high-speed machines.
Climb and work at elevated heights.
Must be able to read, follow and understand schematics, drawings (including ladder logic), and other diagrams.
Relocation benefits are not available for this position.
Employer will not sponsor visas for this position.
APPLY ONLINE at citgo.hirescore.com
TWIC Eligibility Requirements: The Maritime Transportation Security Act requires all persons who will need unescorted access to the regulated facility to have a valid Transportation Worker Identification Credential (TWIC), issued in accordance with the rules established by the United States Coast Guard and the Transportation Security Administration. Candidates selected for employment must meet eligibility criteria to obtain a TWIC card. To obtain more information on the Transportation Worker Identification Credential (TWIC), please visit the Transportation Security Administration's website https://www.tsa.gov/for-industry/twic
Please note: Communication regarding the next steps in the hiring process will be done using the email you provided. Please be sure to continuously check your email, including "SPAM" or "JUNK" email box.
About CITGO: Headquartered in Houston, Texas, CITGO Petroleum Corporation is a recognized leader in the refining industry with a well-known brand. CITGO operates three refineries located in Corpus Christi, Texas; Lake Charles, La.; and Lemont, Ill., and wholly and/or jointly owns 42 terminals, six pipelines and three lubricants blending and packaging plants. With approximately 3,400 employees and a combined crude capacity of approximately 769,000 barrels-per-day (bpd), CITGO is ranked as the sixth-largest, and one of the most complex independent refiners in the United States. CITGO transports and markets transportation fuels, lubricants, petrochemicals and other industrial products and supplies a network of approximately 4,600 locally owned and operated branded retail outlets, all located east of the Rocky Mountains. CITGO Petroleum Corporation is owned by CITGO Holding, Inc. For more information, visit www.CITGO.com.
CITGO is an Equal Opportunity Employer.