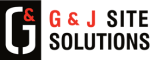 G & J Site Solutions
G & J Site Solutions, Inc. seeks full-time, experienced Irrigation System Installers to join their team in Calumet, Michigan.
Irrigation Technicians must be experienced with installing and servicing irrigation equipment. Work is performed at residential and commercial sites throughout Michigan and Wisconsin and includes mapping out irrigation areas, digging trenches, installing equipment, testing the system, and conducting regular maintenance checks. You may also be required to install electrical timer systems, plumb outdoor water tanks, and connect water-recycling systems. If you enjoy working outdoors doing physical labor, we want to hear from you!
WHAT WE OFFER.
$17.00 – $25.00 per hour starting pay based on experience.
Health insurance.
Growth and training opportunities.
Job security with an essential construction company.
SCHEDULE. This is a seasonal, full-time Monday–Friday position working May – November. Schedules may flex based on company needs and could include an occasional Saturday.
WHAT WE ARE LOOKING FOR.
Michigan Driver's License and a clean driving record required.
Class A Commercial Driver's License preferred, but not required. We will assist you in obtaining your Class A CDL.
Experience and detailed knowledge of irrigation techniques and systems including testing soil and vegetation to determine irrigation needs, mapping out areas for installation, installing and testing systems, and troubleshooting.
Knowledge of plumbing preferred.
Ability to operate heavy machinery (trenching machines, digging tools, etc.) when required.
Ability to perform physical work including working in outdoor weather conditions (hot, cold, snowy, windy, rainy, damp, dusty, dirty, etc.), inspecting and loading equipment, lifting objects up to 50 pounds, digging trenches, installing pipes, lines, pumps, and electrical timers.
Ability to travel to job sites and stay overnight, if necessary, due to location of job site. Company provides transportation to/from job sites and provides lodging when overnight stays are necessary.
You are reliable, trustworthy, and work well individually and as a team member.
You work well under time constraints and can ensure deadlines are met.
Ability to successfully pass a pre-hire drug and alcohol screening.
SOUND LIKE YOU? Take the next step and apply online at gjsitesolutions.hirescore.com
G & J Site Solutions is a full-service soil erosion, landscape, and highway safety contractor servicing heavy civil construction throughout Michigan and Wisconsin. Established in 2003, G & J is an industry leader in both heavy and highway construction.