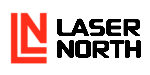 Laser North
Laser North, a laser cutting and fabrication specialist, seeks a Janitor to join their team in Baraga, Michigan. Position offers flexibility to work full-time or part-time—you choose.
As a Janitor, you are key to ensuring the cleanliness of our facility, inside and out, as well as performing minor maintenance tasks. To succeed, you must be highly motivated with an exceptional work ethic, a strong drive to solve problems, and the ability to continuously improve. If you are organized with excellent communication skills and a commitment to superior facility upkeep, we want to hear from you!
WHAT YOU WILL DO.
Carry out written and verbal instructions/procedures to maintain a clean, tour ready facility.
Perform minor maintenance tasks and custodial duties including painting, power washing, and cleaning with industrial chemicals.
Operate light maintenance equipment (ex: floor scrubbers, mowers, weed trimmers, etc.).
Assist in other production areas when needed.
Operate forklift, as needed, for organizational or production purposes.
Troubleshoot and identify possible facility repairs; complete minor facility repairs.
Replenish supplies and keep inventory of supplies.
Collaborate with the entire Laser North team to assure clear communication.
Compensation and Benefits:
$15 – $18 per hour (based on skills and experience).
Weekly paycheck.
Performance based bonus.
Medical, dental and prescription drug insurance (available to full-time positions only).
Paid time off.
401(k) retirement plan.
Employment Perks:
Great management.
Safety training.
Company provided apparel.
Safe, clean, and bright working environment.
SCHEDULE. Schedule flexibility available. Position offers opportunity of full-time or part-time hours. Day shift shop operates Monday-Thursday 6:30am-4pm, and Friday 6:30am-10:30am.
QUALIFICATIONS.
Prior janitor experience in a manufacturing setting, preferred.
Ability to effectively operate light machines to perform janitorial duties.
Reliable transportation and impeccable attendance record, required.
Ability to follow safe work practices and proper lifting techniques, required.
Ability to read and follows instructions.
Excellent time management, organization and communication skills.
A positive, collaborative nature that makes you an asset to our team.
Sound like you? Take the next step and apply online at lasernorth.hirescore.com
Laser North is the very image of The American Business—intertwining innovation and technology, with hard working, competent and motivated employees. Laser North is a competitive and responsive manufacturing business which enjoys rising to meet a challenge and constantly strives to offer customers exemplary service. Company success is attributed to the motivation, skill, and teamwork of their employees, and understanding the importance of maintaining a personal relationship with each employee.