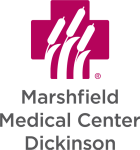 Marshfield Medical Center-Dickinson
The Marshfield Medical Center-Dickinson seeks a full-time Lab Technologist (unregistered) to join their Laboratory Team in Iron Mountain, Michigan.
WHAT YOU WILL DO.
Perform lab analysis in a timely manner to ensure data is reported within the defined criteria.
Perform, document, and evaluate quality control data and patient results.
Answer patient questions or direct to appropriate person.
Perform routine and non-routine maintenance on equipment.
Stay current with lab computer systems and functions.
Stay current with on-going competency requirements for test systems in departments that are worked.
WHAT WE OFFER.
$18.58 – $26.95 per hour.
Health, dental and vision insurance; prescription drug coverage.
Short & long-term disability, and life insurance.
Flex spending account for uncovered medical and/or daycare expenses.
401(k)/Roth 401(k) retirement plan with employer contribution (3% of annual wage first year; second year—Marshfield will match your contribution up to 4%).
Paid time off (sick, vacation).
Full-time position generally working 11am-7pm, 1pm-7pm, or as assigned, and participates every 3rd weekend in the rotating schedule.
 WHAT WE ARE LOOKING FOR.
Bachelor's Degree in Biology, Microbiology, or Molecular Biology preferred.
Coursework to include 24 hours of clinical lab science courses OR science courses that include chemistry and biology.
1 or more years' experience working in a lab preferred.
Ability to manage a diverse workload and prioritize tasks.
Exceptional customer service skills with a professional demeanor that ensures trust and competence amongst team members.
Ability to successfully pass a pre-hire drug screening and background check.
SOUND LIKE YOU? Take the next step and apply online at dchs.hirescore.com